Today is a day I never really thought would happen.
Anyone that knows me well will know that I have long had a strong interest in maters relating to World War 2. A lot of young boys did when I was young, but most of them grew out of it, I never did.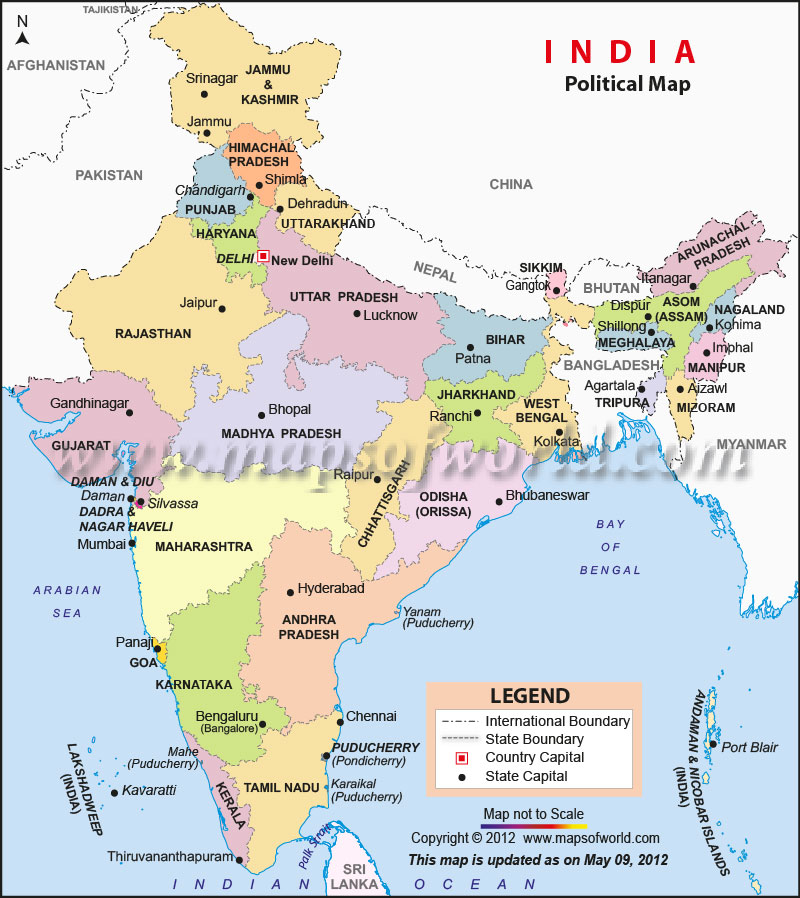 In WW2 the Japanese wanted to invade India- the route they were going to take took them up through Burma (now Myanmar – see right hand side of the map), where they would cross rugged mountains and spill out onto the Indian plains.
The Indians had been under British Rule (which a lot of them were not happy about) and the Japanese were trying to stir things up in India so that there would be an uprising against the British in the main part of India which would soak up British Army resources to quell any potential uprising, then the Japanese would attack into India at two main places Kohima and Imphal) – both in the very remote and rugged east of India, before spilling onto the Indian plains hopefully welcomed by the Indians.
The British caught wind of the Japanese plans and realised that the Japanese had to be stopped at all costs from making it out of the hills.
The battles were incredibly savage, at Kohima for nearly 1 week the Japanese were dug in on one side of the British Governors tennis court with the British dug in on the other side. It became known as the Battle of the Tennis Court.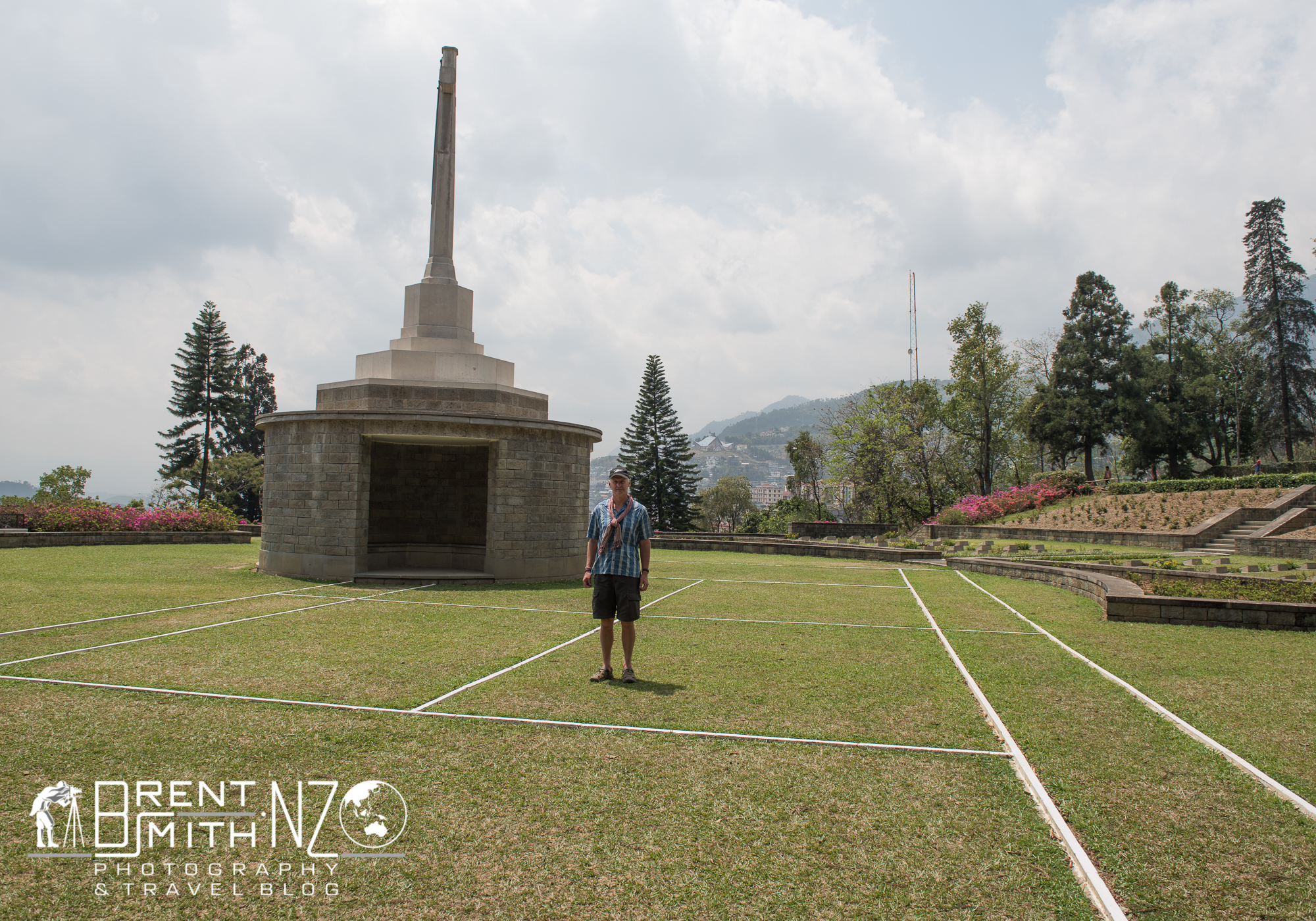 Where once tennis balls had been lobbed they now threw grenades, bullets and anything else they could lay their hands on. It was a battle to the death with no quarter given, nor asked for. The casualties were enormous but ultimately the British won, the Japanese had to withdraw and India was saved – it was that important to the British.
The Japanese never recovered and were pushed back all the way to Thailand over the next year.
To show just how important a battle it was – in 2013 the British national Army Museum declared the battles of Kohima (and Imphal which I will talk about when I get there), as the most important battles ever fought by the British Army – I repeat – ever.
I had always wanted to go to see the battle sites but never really thought I would get there. My doubt was compounded by the fact that you have to get a permit to enter Nagaland, and historically very few were handed out. You had to apply months in advance. Nagaland has been an area of significant poilitical unrest. The Naga people who came from Mongolia, don't look Indian, they look more Chinese and they don't really consider themselves to be Indian. They would probably like to have their own Government, which of course India will not let happen. Periodically there is violence and as a result there is a strong military and police presence.
When I booked my trip to Bangladesh I realised that Nagaland was just over the Indian Border, that sparked in my mind the possibility of trying to get there, and to Imphal which is in an even more violent and dangerous state called Manipur which borders Nagaland to the South.
I told Vijay of my plans, asked him if he wanted to join me, and since he has never been here he said he was keen. Vijay is a tour guide in Delhi and is extremely well travelled around India, but such is the remoteness of Nagaland and Manipur that he has never been there. Now was his chance, and since I was going how could he refuse!!
It was based on al the above that with a mixture of slight apprehension and anticipation we boarded our flight from Kolkata to Dimapur in Nagaland to see how we would go – if I couldn't talk my way into a permit I would have to return back.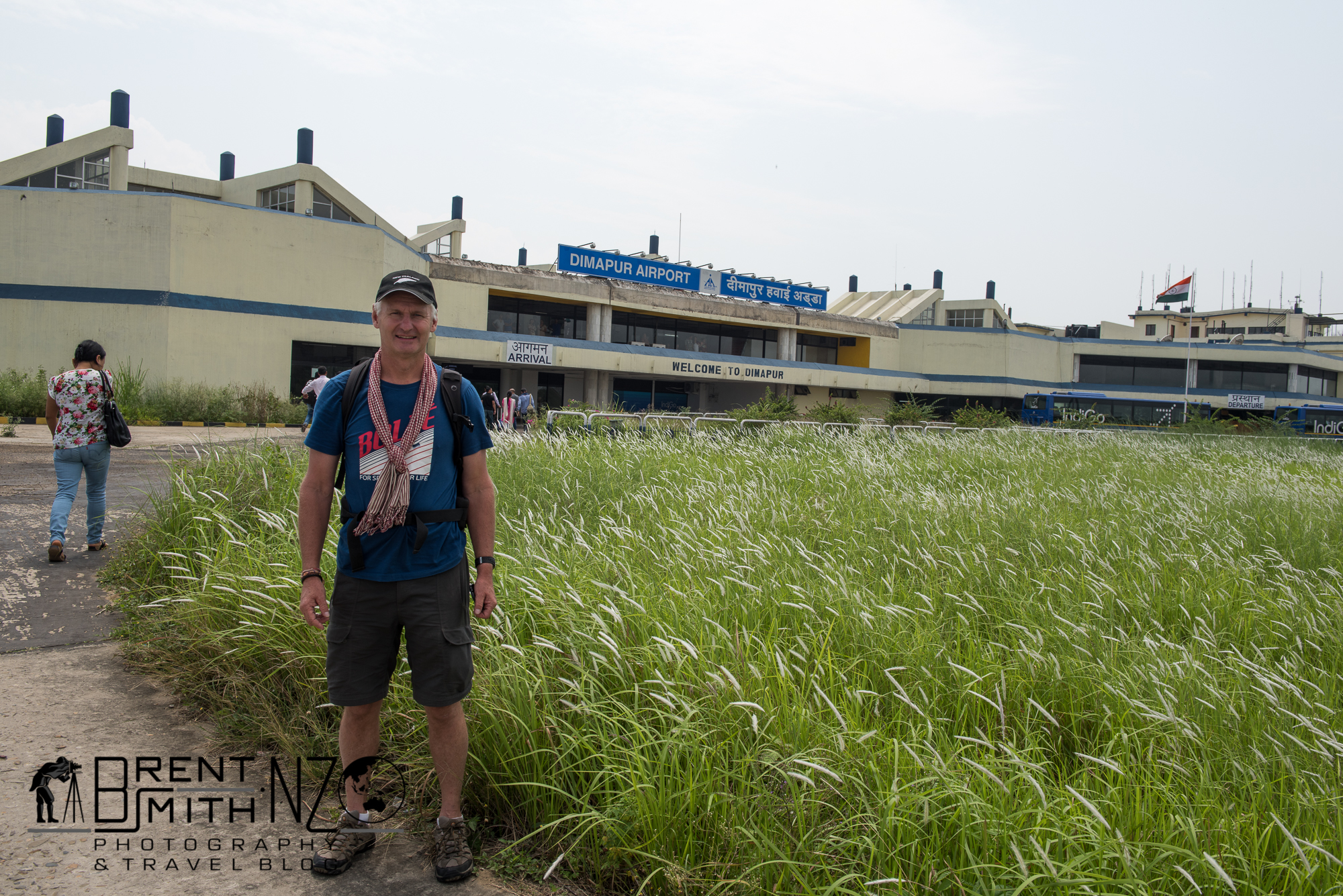 We arrived safely at Dimapur. First impressions count when you go somewhere new, once in the small airport we got our bags and then a woman came up to me and said, do you need a permit, I answered yes and she said follow me.I was then directed to follow a man into a small room, time for the dreaded permit.
SHOCK 1 – Five minutes later I was out the door, permit in hand. The process couldn't have been easier, Passport, visa produced by me, explanation of where I wanted to go and why, to which he said nothing much, but said no problem, you are free to go. I couldn't believe it – all the talked about drama about entry was a load of hogwash (for me at least), the process couldn't have been easier, nor the people more friendly – yehaa!
SHOCK 2 – Once out the terminal door we were met by Kevi our driver that a friend of a friend of Vijays had organised. He was a short (as they all are) friendly fellow with very good English. Nagaland was the land of the headhunters – I was expecting some backward place with no English, instead there is Kevi, well dressed, speaking almost perfect English in his brand new car (444ks on the clock) ready to drive us through the mountains 65 ks to Kohima, what a shock (again)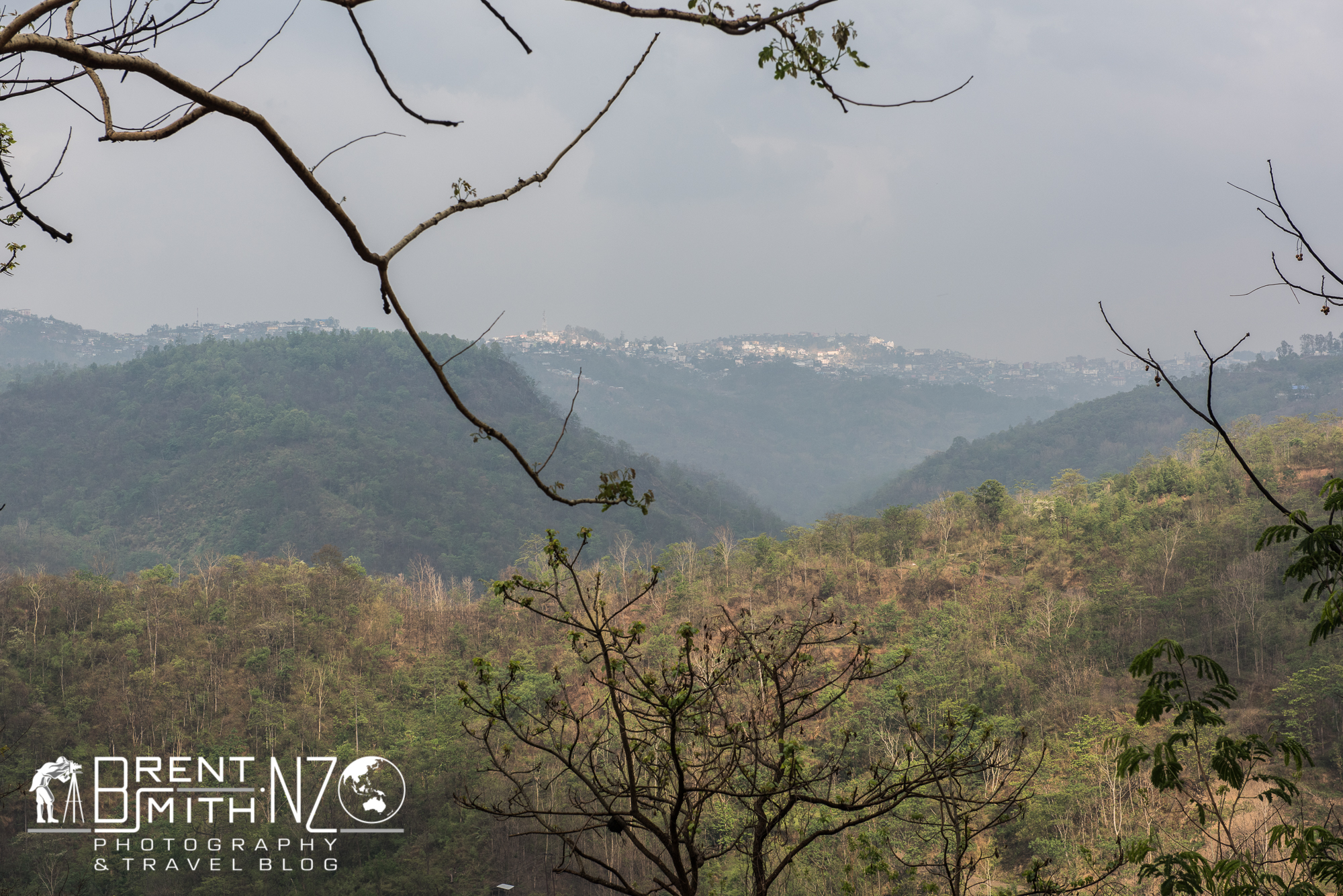 The drive was incredibly windy, tar sealed (mostly) as we climbed higher and higher into more and more remote areas.
SHOCK 3 – I thought Kohima would be on the flat with hilly areas, eventually Kohima came into sight and I got yet another surprise – it sprawls for miles along the tops and sides of steep high hills. The views on the way were beautiful, we had a 5 minute rainfall on the way – the first real rain Vijay had been in for 8 months.
Once at Kohima we were taken to a guesthouse – our room has two sets of bunks and a swivelling toilet seat (not that it is supposed to). There is a balcony with stunning views across to the other side of Kohima which sprawls a long way across hills on that side. The view is truly breathtaking – we stood there for quite a while just looking.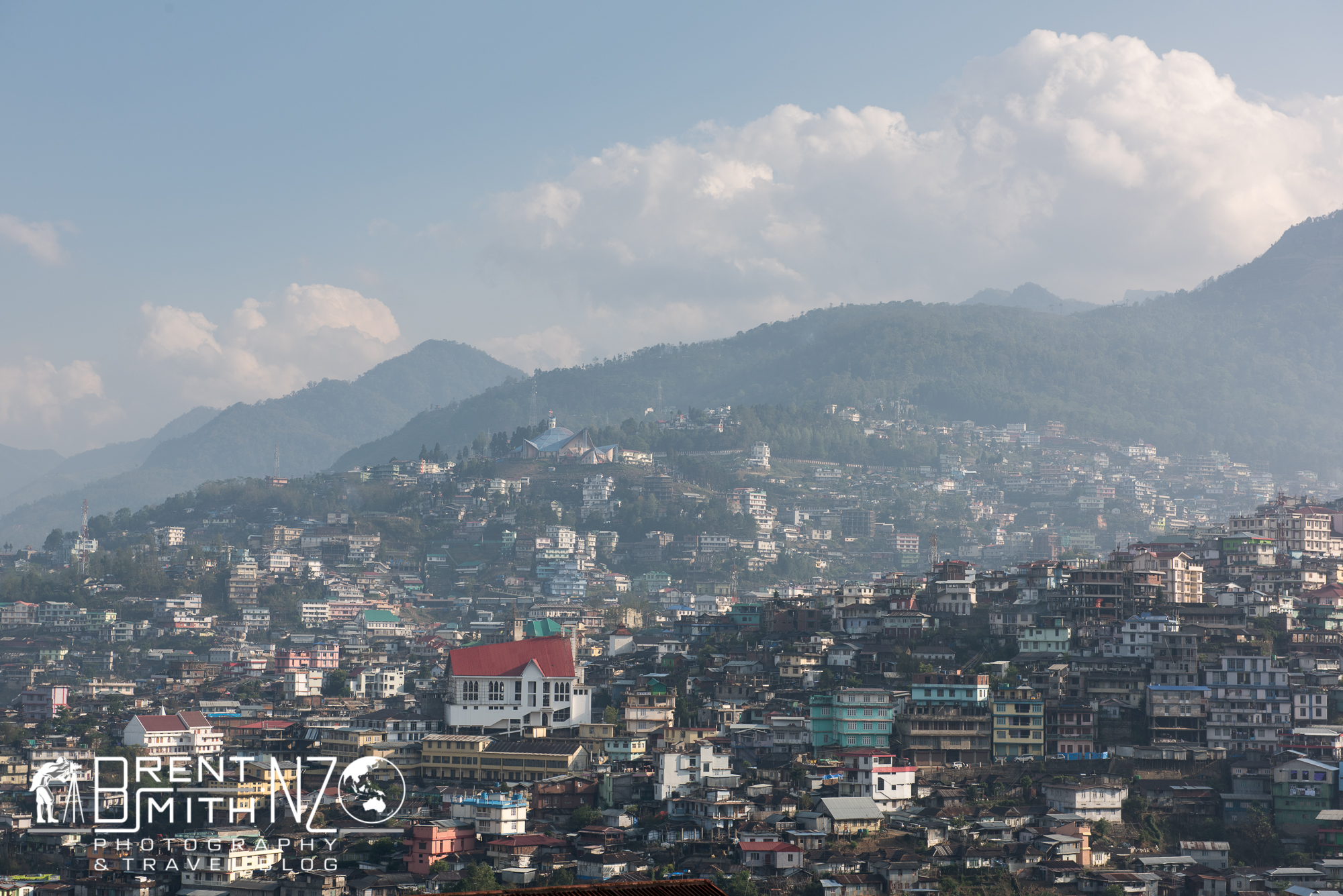 SHOCK 4 – We then went for a walk, and almost everyone speaks English – they are almost all able to converse easily in at least broken English. We went down the main street, past the ladies selling vegetables, nuts, fish and even big live frogs tied together 4 to a bundle.
SHOCK 5 – we also passed and had a great chat to the friendly ladies selling dog meat – they eat dogs commonly here and they had big bowls full of cut up dogs, tails, feet, faces, ribs etc, then we wandered down the side of the hill down small paths and everywhere we met the friendliest people.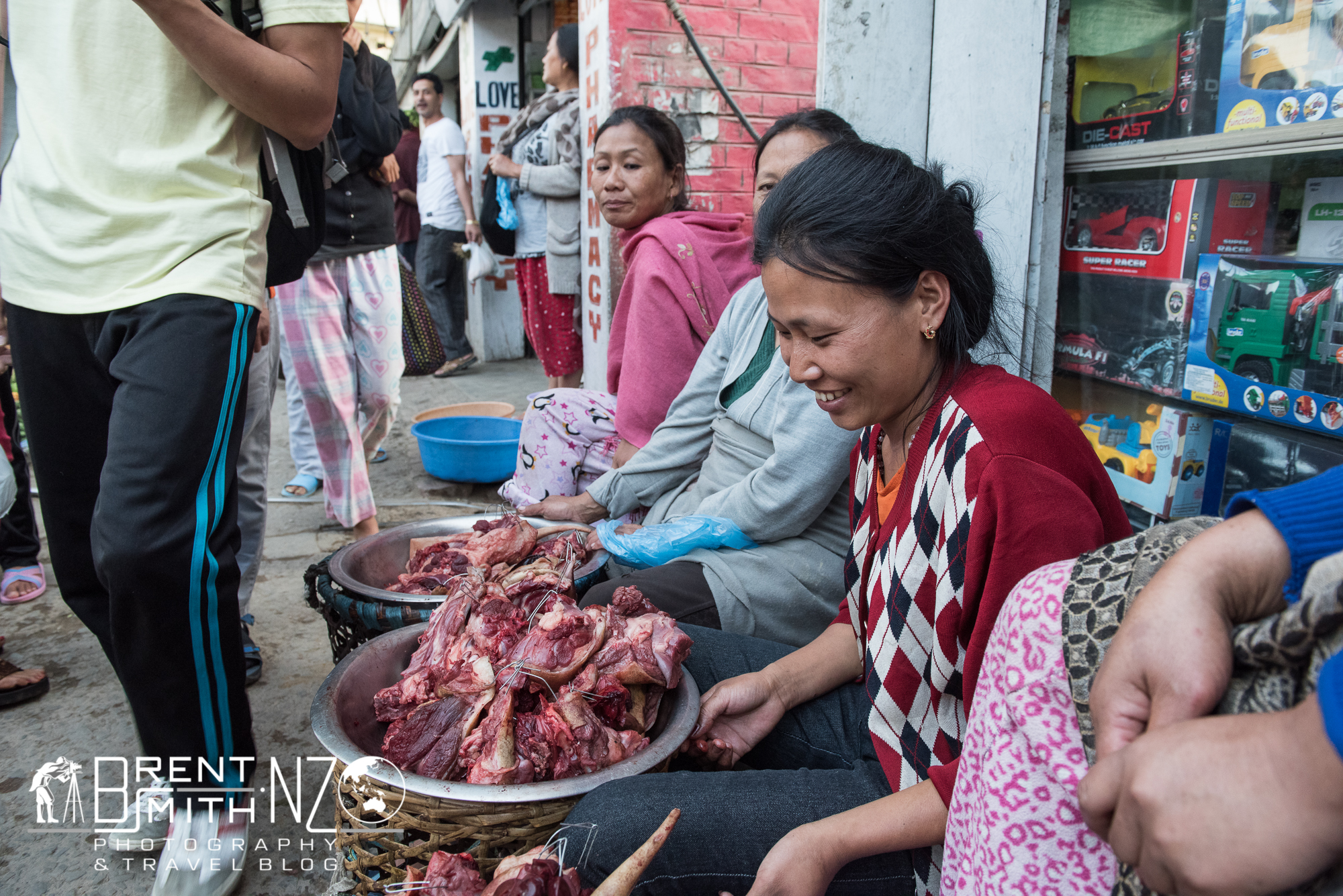 SHOCK 6 – turns out that probably 99% of the Naga people are Christians (they say it's 100% but I spotted a Muslim man), there are lots and lots of churches everywhere, Catholic, Baptist, Penticostal etc etc – this place is incredibly remote and they are so completely different from the rest of India – Vijay says it doesn't feel like he is in India at all – it really feels like a different country – it is nothing like we expected.
So we have arrived, Vijay has been asleep for 1 hour while I have been updating my reports. It is now 12.20am and it's lights out from also, a day that has left me completely, but positively perplexed is over.