It is currently 7.45pm, 17 April 2016. The only word to describe today would be outstanding.
It started normally enough for me on this trip.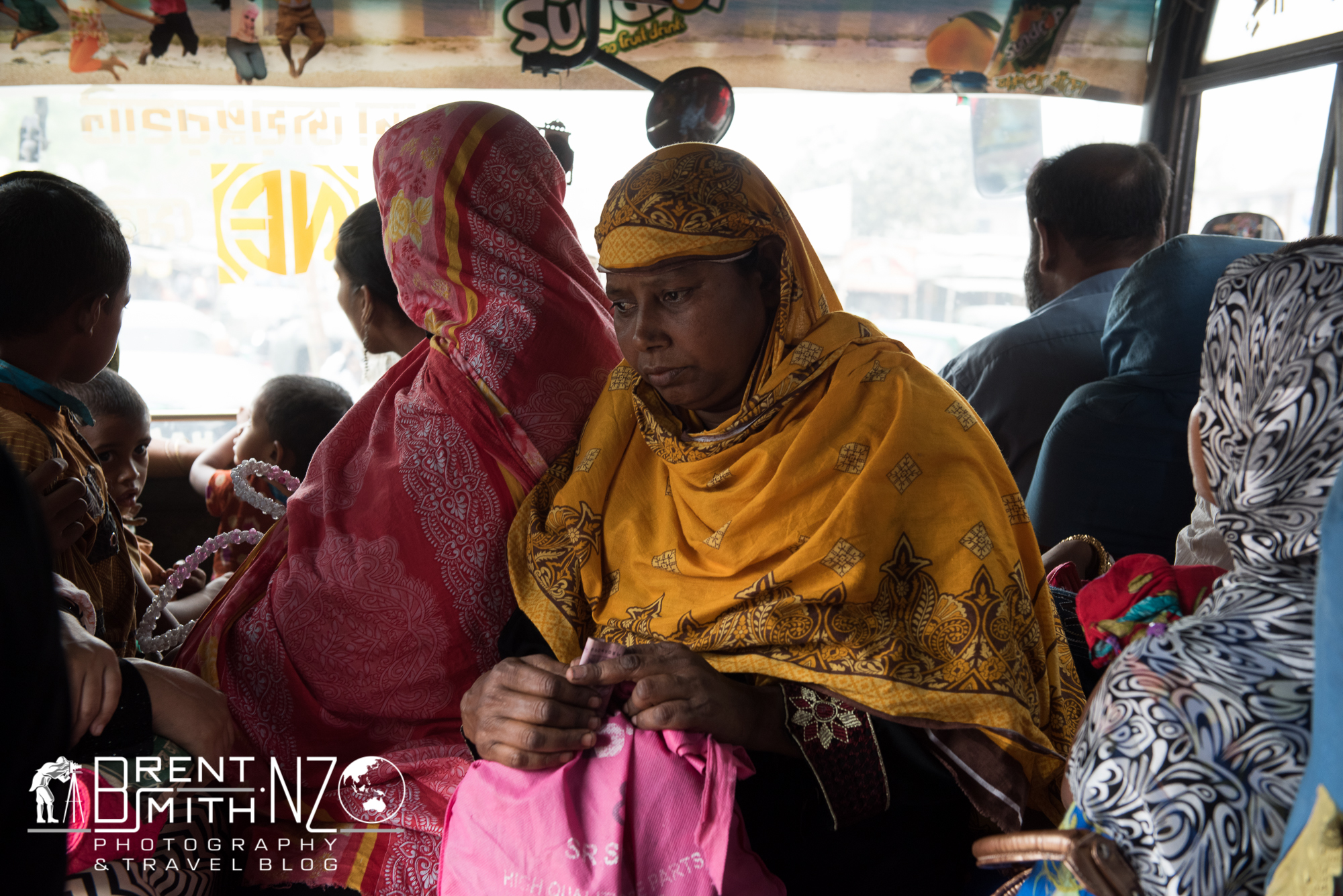 Breakfast, then an auto to the area where the buses depart, find the bus to Joypurhat and sit in the bus sweltering for a couple of hours hemmed in like sardines while they load people and gear onto the roof, stop in places that are a cacophony of tooting and shouting intermixed with begging and smells. All the stuff I love.
Anyway after a couple of hours I arrived in Joypurhat where I had been corresponding with a man called Apurbo who I emailed 1 month ago to ask some questions. He said he would look after me so based on nothing more than that I had turned up. I got a local to call Apurbo who then asked me to pass the phone to an auto driver so he could describe where he was. The man whose phone I was borrowing insisted that he talk to Apurbo instead of me handing the phone to the auto driver, so I gave it to him and he talked to Apurbo, next thing he gestured to me that he would come with me in the auto, he would tell the auto driver where to go, and he would come with me to make sure I got there no worries. That was exactly what happened and when I tried to give him 100 Taka for helping me he wouldn't take anything and said I was a guest in his country and he was happy to help – that is what they are like here.
Anyway I was met by 2 men on the side of the road who took my bags and escorted me down an alley off the road (which was on the edge of town) and upstairs to the first floor of an older building, there I was instructed to leave my bags on a chair and after a knock on a closed door I was led inside the room to meet Apurbo who was ensconced in a big chair behind a big desk. He had another man sitting across from him who he gave regular instructions to while I was there. I was seated beside Apurbo's desk, given a cup of tea and some toast by a young fellow who was doing as he was told.
What an amazing contact Apurbo is – I was shown to a room in the building which is a typical basic Bangladesh style hotel type room, 2 beds, air con, a couch, table and tv which I won't use. I was given a selection of food for lunch, which was produced 15 minutes later. A huge spread of rice, fish, chicken, dal, a bowl of sweet pumpkin, and three other dishes which I couldn't identify – it would have fed 4 people with big appetites – but I couldn't eat half of it, especially since it was very hot again.
Turns out Apurbo runs a charitable organisation called DMSS or Dustha Manobatat Seba Sangsta. DMSS is a not for profit organization for promoting rights of aboriginal people and is funded by Germans to help the poorest of the poor in rural Bangladesh around Joypurhat. The people they help are Hindu's who can be a persecuted minority in an overwhelmingly Muslim country, these people are poor farmers trying to eek a living off the land.
Apurbo had great plans for me –  for as soon as I had had lunch I was escorted in an auto to the middle of nowhere to a place called Paharpur where there is the remains of an amazing Buddhist structure which can only be described as a huge mound of bricks.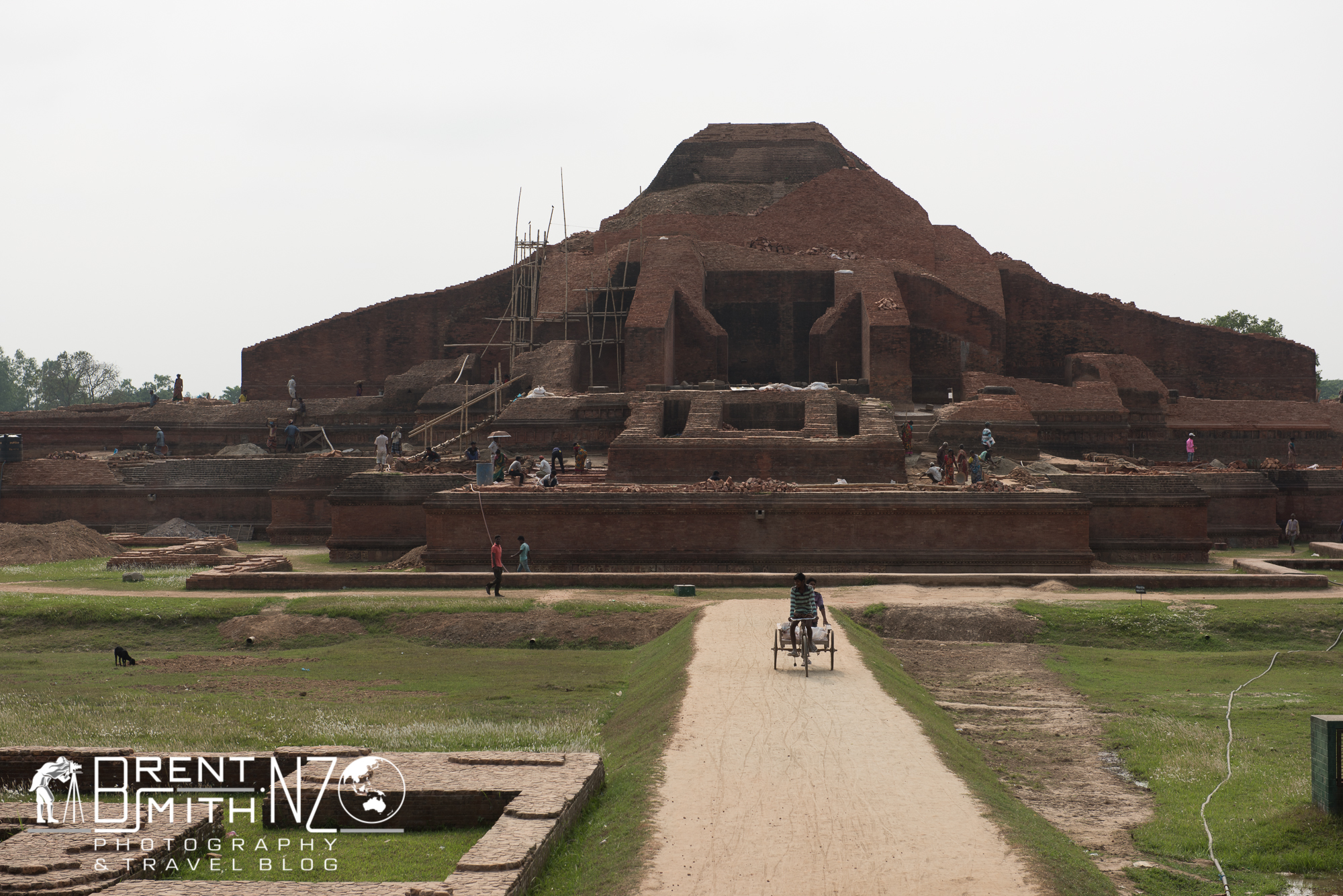 I have no idea how it would have looked when it was built but it has certainly taken a beating with the weather over the last few hundred years. Surrounding it are the remains of brick walls which make up a square probably 500 meters in length for each side – it is really big, but neglected.
But that is changing, the structure is being repaired and it has over 200 workers on it like little ants. They are making bricks, repairing walls, breaking up concrete paths and relaying them with bricks etc etc – it was truly a sight (and site) to behold. The restoration is being overseen by a Sri Lankan Architect who is also an Archaeologist, I met him on site and had a great chat, they have been 2 years so far and will finish in September this year.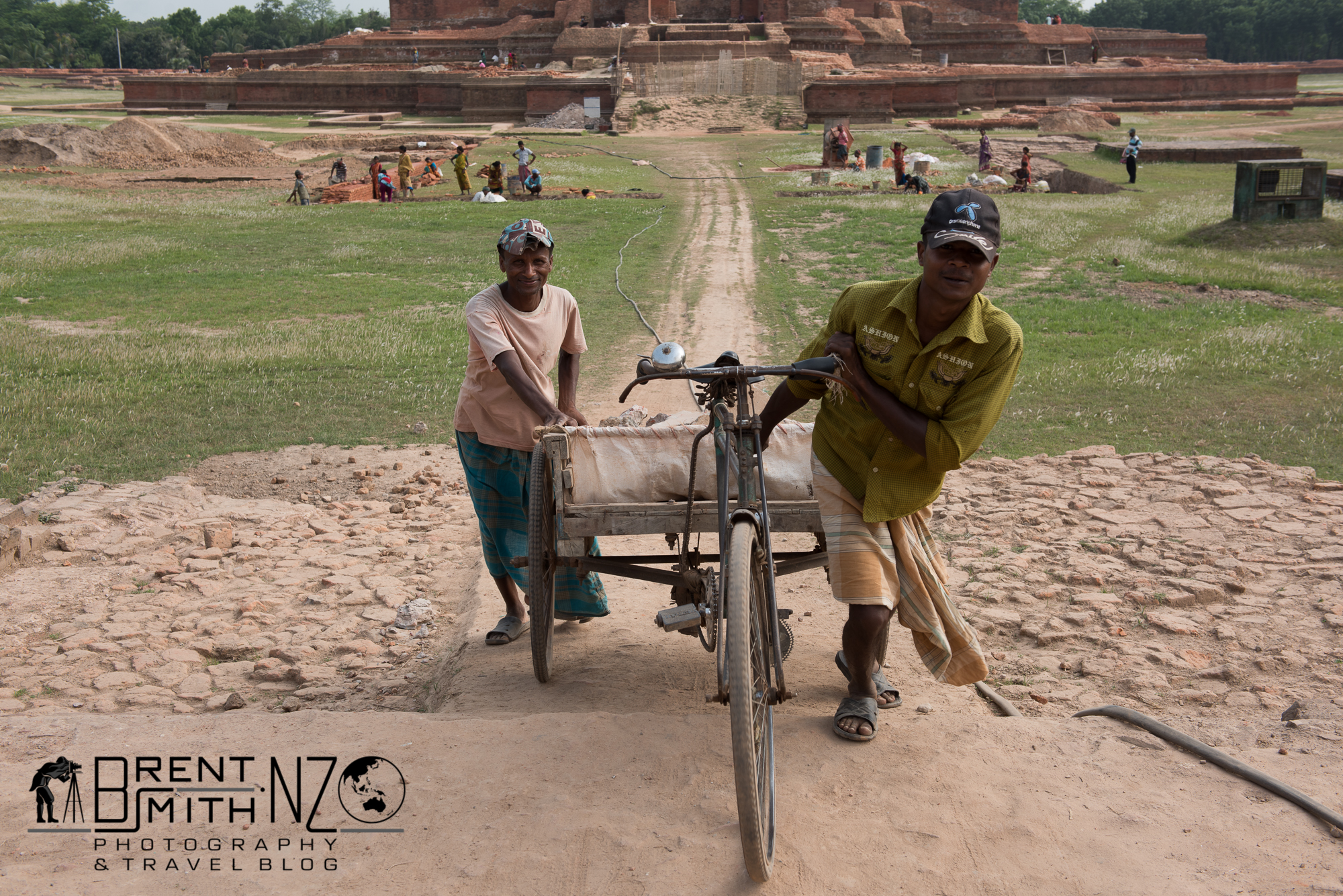 I managed to get through a fence and climb up onto the structure where the workers were, but I was spotted by an overseer who said I could walk around, but not take photos of the workers. They are literally like slaves toiling away doing back breaking work (both men and women) for less than 200 Taka per day (NZ$4)
I respected his wishes and had a great look but took no photos of the slaves.
When we finished our auto driver had disappeared. We were in the middle of nowhere, and my escort was worried that I would think badly of him as a result. I assured him I wasn't unhappy so we walked around for 1 hour until the driver reappeared having gone somewhere to eat, and forgotten the time.
From there I was told that we were going to a village where the whole village would put on a cultural show. We were to meet Apurbo en route, which we did. I asked how many people were attending the show thinking there must be other tourists (not that I had seen any) or was it a special occasion. Oh no I was told – they were doing it for me – just me!! I was gob smacked, surely this couldn't happen – but it sure did.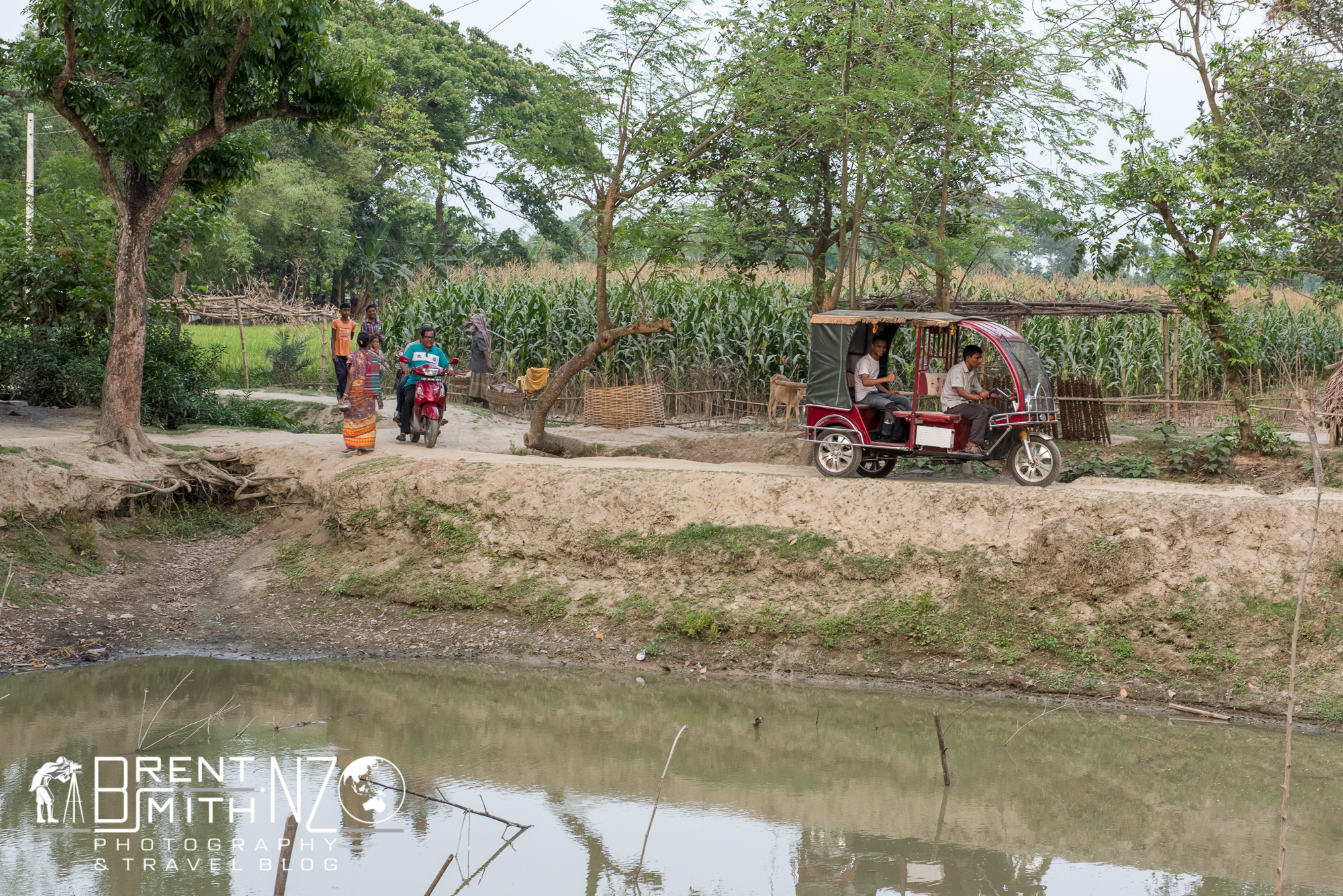 We went off the road, down ever reducing tracks into the depths of rural Bangladesh to this village where I was introduced to the head man (dressed just like a normal old man that you could meet in a bowling club in NZ). I got on the back of his motorbike and taken down a track to the village square (not that it is square).
Then after a few commands some plastic seats appeared which were arranged in a line and I was asked to take a seat between the village head man and Apurbo, flanked by 4-5 other official looking types who I didn't recognise. It was exactly like when you see one of the royal family in Africa or somewhere watching a show – I was guest of honour and it was all done for me. Only difference I guess is that the royal family wouldn't be on a plastic seat like I was.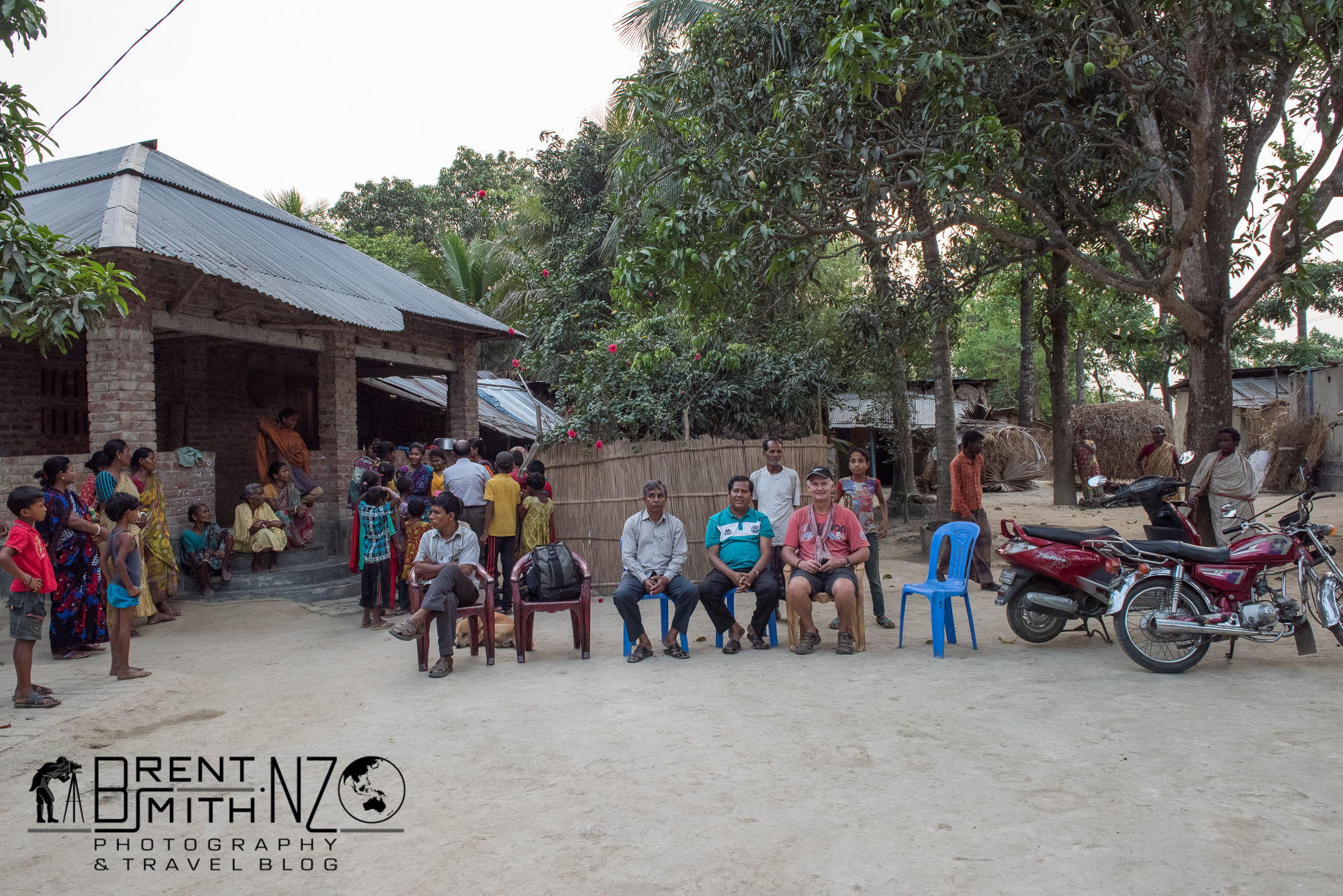 Anyway the show began and it consisted of dancing and drums, bells and a small ghetto blaster pumping out Bengali music. Here I was in the middle of Bangladesh, in an impoverished village, surrounded by approximately 100 locals, watching a show put on just for me – it was seriously a magic experience.
Until the head man grabbed me by the arm and dragged me up to dance with them. What started as a line of women dancing beautifully in step to the music degenerated into line dancing with a spastic white guy!!
The whole village erupted into laughter – they were being nice but I think I was seriously bad. White men can't dance – we all know that, so add to that dancing Bengali and I had no chance. At one point I thought I was doing quite well, but I had the guy that escorted me earlier film it on my phone, I have seen it and it isn't pretty.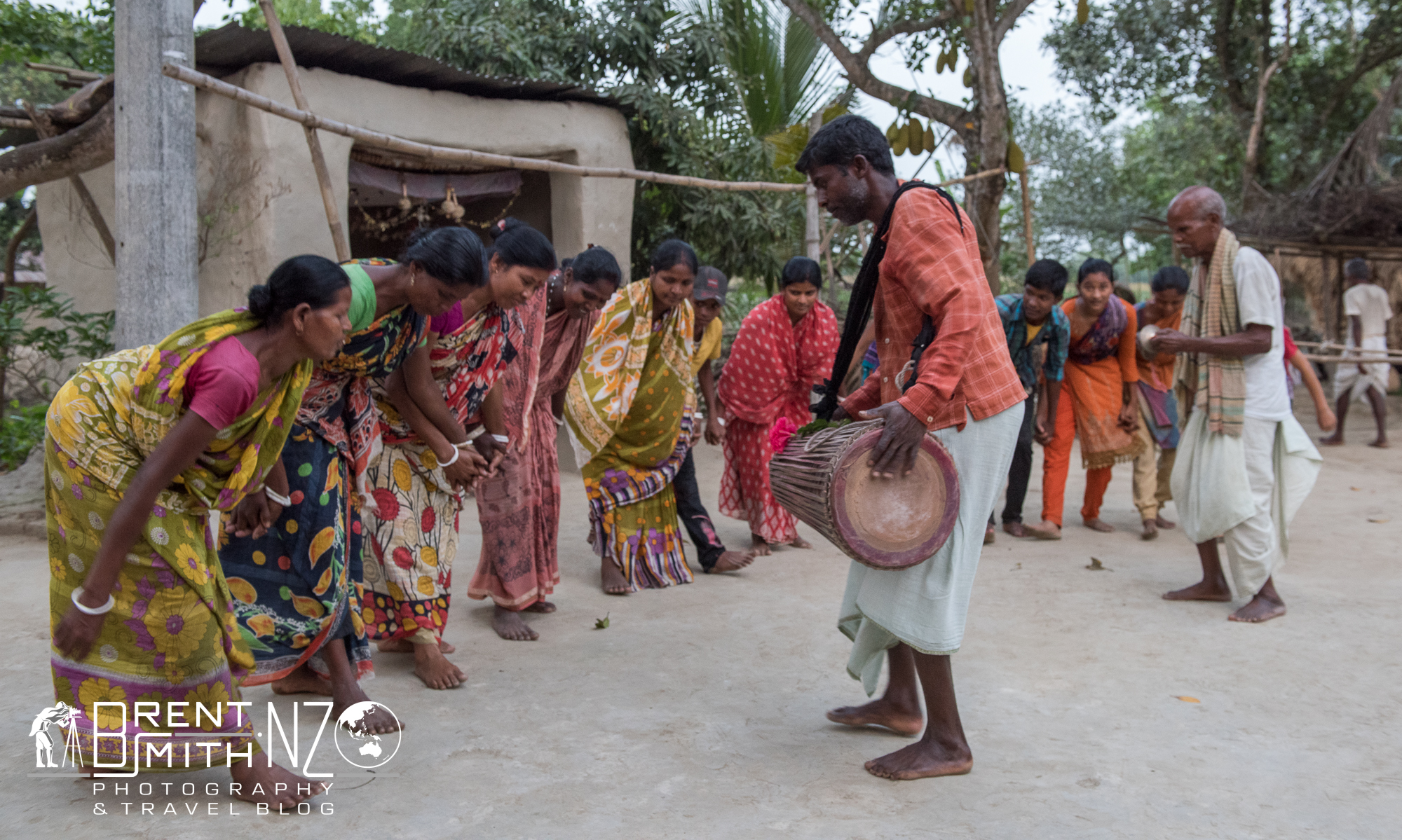 After they danced a couple of times the head man said they had put on a snack for me, so we went along a track to what is like an outdoor courtyard where a table and chairs had been set up, I was seated as guest of honour, fed Village made potato chips, rice bubbles (called popped rice here) and more indescribable stuff – it was all very nice and they were so incredibly nice. It was simply spectacular.
I actually didn't want to leave but we had to get back to where I was staying. But before I left I asked the head man if I could come back tomorrow and stay the night. They were surprised that someone would want to do that, but were very happy for me to stay. I have no idea where I will sleep, I will not take someones bed, I told them I would be happy on the floor anywhere, and I will give them money so they are not worse off by having me. I told him I will work in the fields or do anything they want me to do – I want to experience their life if only for 1 day. Not many get to do that from our side of the world, but I will.
So tomorrow I am sightseeing, then in the afternoon I am going to another village to see their agriculture process (I think that's what I was told), and then back to today's village to spend the night. Thereafter who knows.
So when you climbed into bed on the 18th April, just ponder for one moment me, somewhere in rural Bangladesh doing the same – 6.5 hours later, but in slightly different circumstances.
You will have to wait for the next instalment to read how it was.