10.40pm, 23 April, Dhaka
I awoke in my poxy Hotel at Comilla at 6.40am, gratefully bed bug bite free and was ready to go at 7am as arranged.
Shah-Newas Khan knocked on my door at exactly 7am as arranged, so as a University Student studying physics he clearly knows about time. When he turned up he asked me how I was going to Dhaka – a strange question since he had bought me the train ticket the day before. By train I said, but I could tell for some reason he clearly wasn't happy with that. When I asked him what was the problem he said that the train took 6 hours, but I could go by bus in 1.5 hours – more charades and I then found out that the train does a huge backward figure C, starting at the bottom and finishing at the top, whereas the bus goes direct from tip to tip. I decided to go by bus instead wondering why he didn't say this to me yesterday. He said if we went to the railway station I could get a majority refund on my unused ticket. So we went there and tried but were told we would have to come back later. I couldn't be bothered going back for a few dollars so I gave him the ticket to claim back after we had been to the war cemetery.
Off we walked down the dodgy streets of Comilla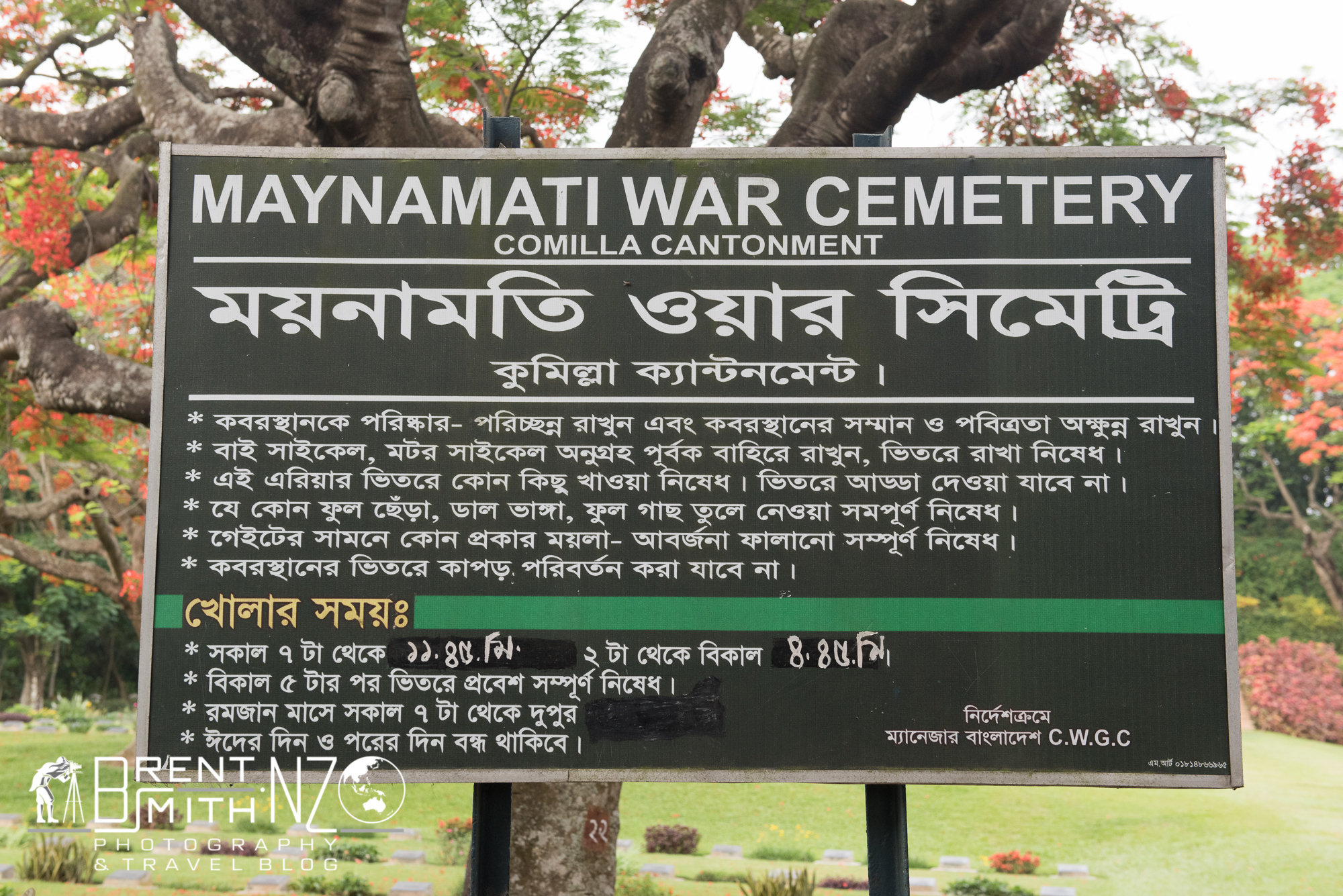 to find a bus that would take us to the Cemetery, Shah-Newas Khan (red shirt in photo below) told me that taking an auto was too dangerous on the open roads as they get run over by trucks and buses frequently. On the way he found an auto that would take us – so despite his talk about needing to go by bus because autos were too dangerous that was exactly what we did, and we survived, and we pulled up at Comilla War Cemetery, which is just out of town at Maynamati.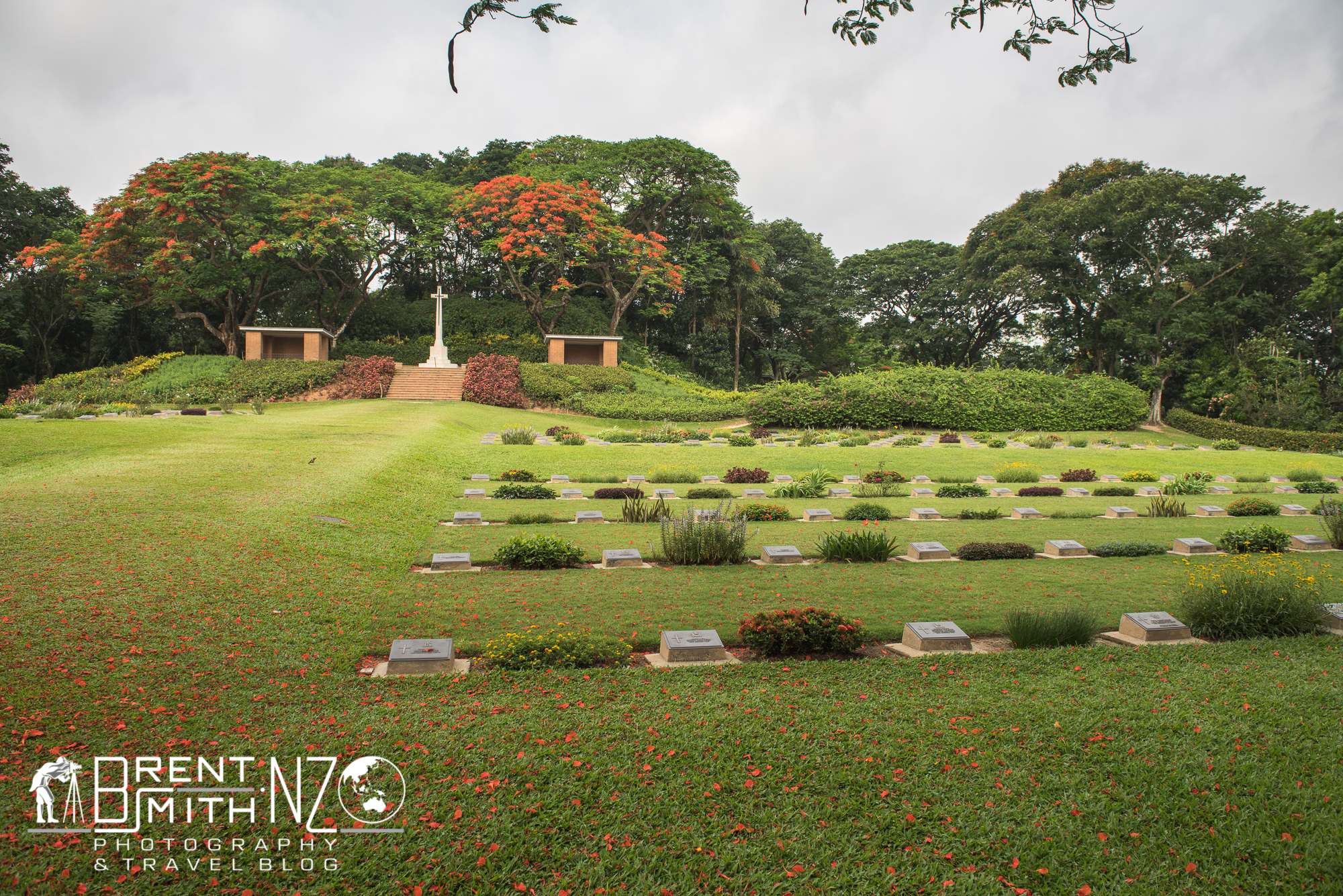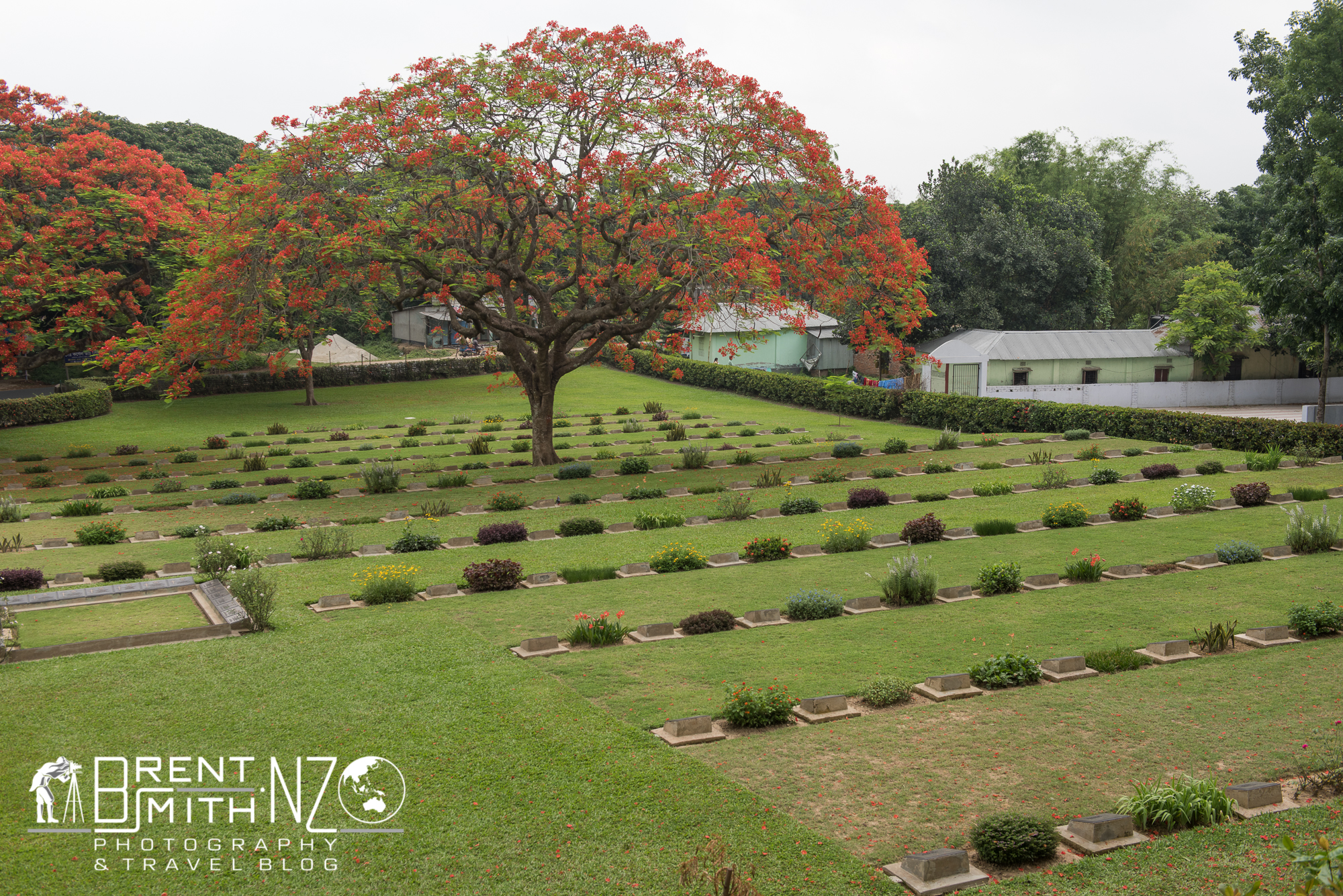 Now I need to backtrack briefly to day 3 of my journey. When I arrived at Khulna I was directed to stay at what turned out to be a Christian sort of training school. The man that sent me there (who I met on the rocket paddle steamer), asked me where I intended going on my journey. When I mentioned Comilla War Cemetery, he got out his phone, made a call and handed me the phone. I had no idea who I was going to be talking to – the man who answered said he was Bilfred – that meant nothing to me, but after some more probing it turned out he was in charge of Comilla War Cemetery which was on the other side of the country from where I was then- what a fluke that I meet a man on the western side of the country who knew the man at the cemetery I wanted to go to a couple of weeks later on the eastern side of the country!!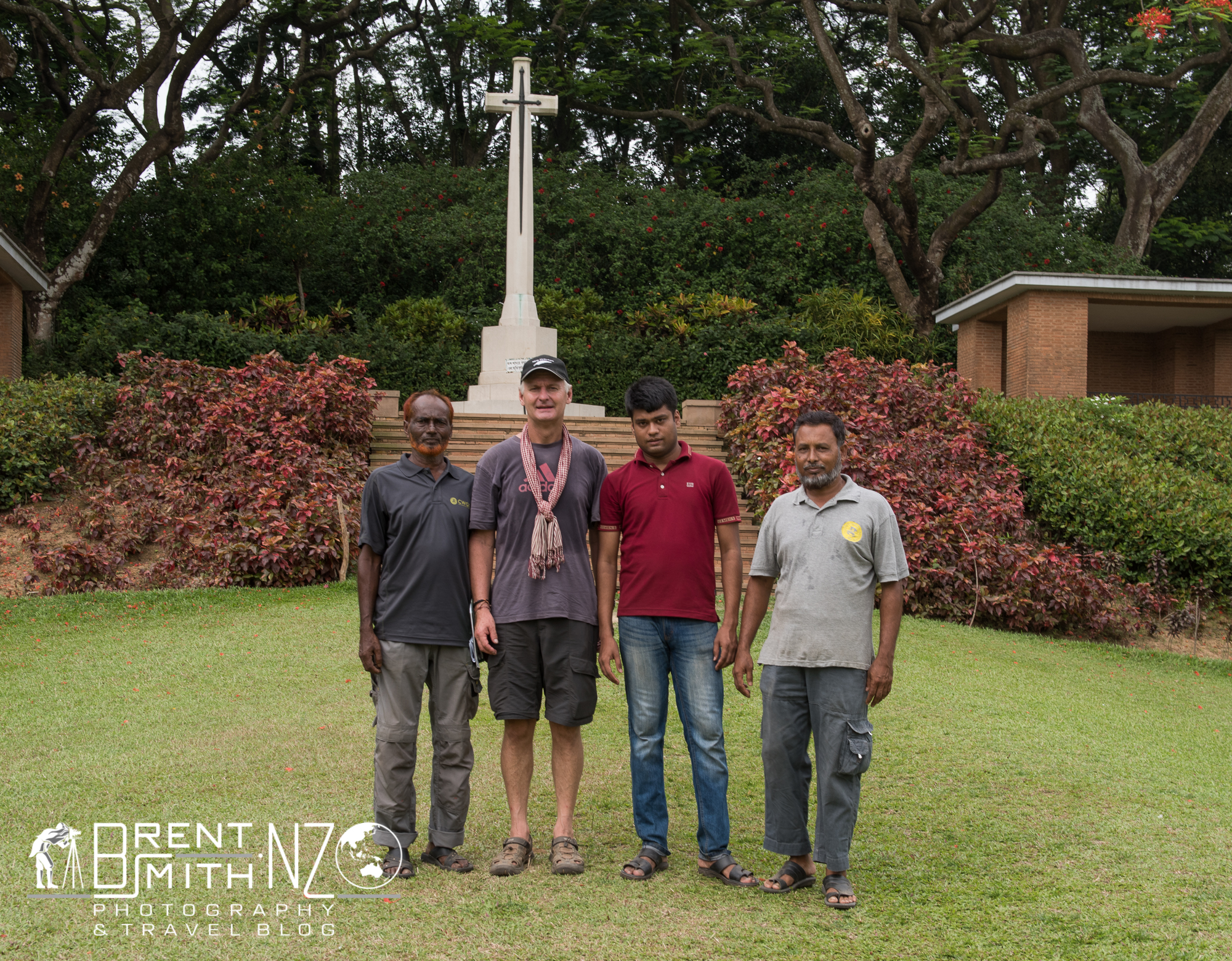 So when I turned up at Comilla cemetery at Maynamati who should appear – Bilfred (left hand side of photo). He remembered my call and escorted me around the cemetery that he has been in charge of for 33 years. I had details of 5 New Zealanders buried there, but the official plaque only listed 4 (William McMaster, Dennis Orr, Ernest England and Ray Gilchrist). When I said that to Bilfred he said that the 5th (George Potter) served in the Royal Air Force so was buried under a British grave marker not a New Zealand one. He knew where every grave was and took me to them each in turn.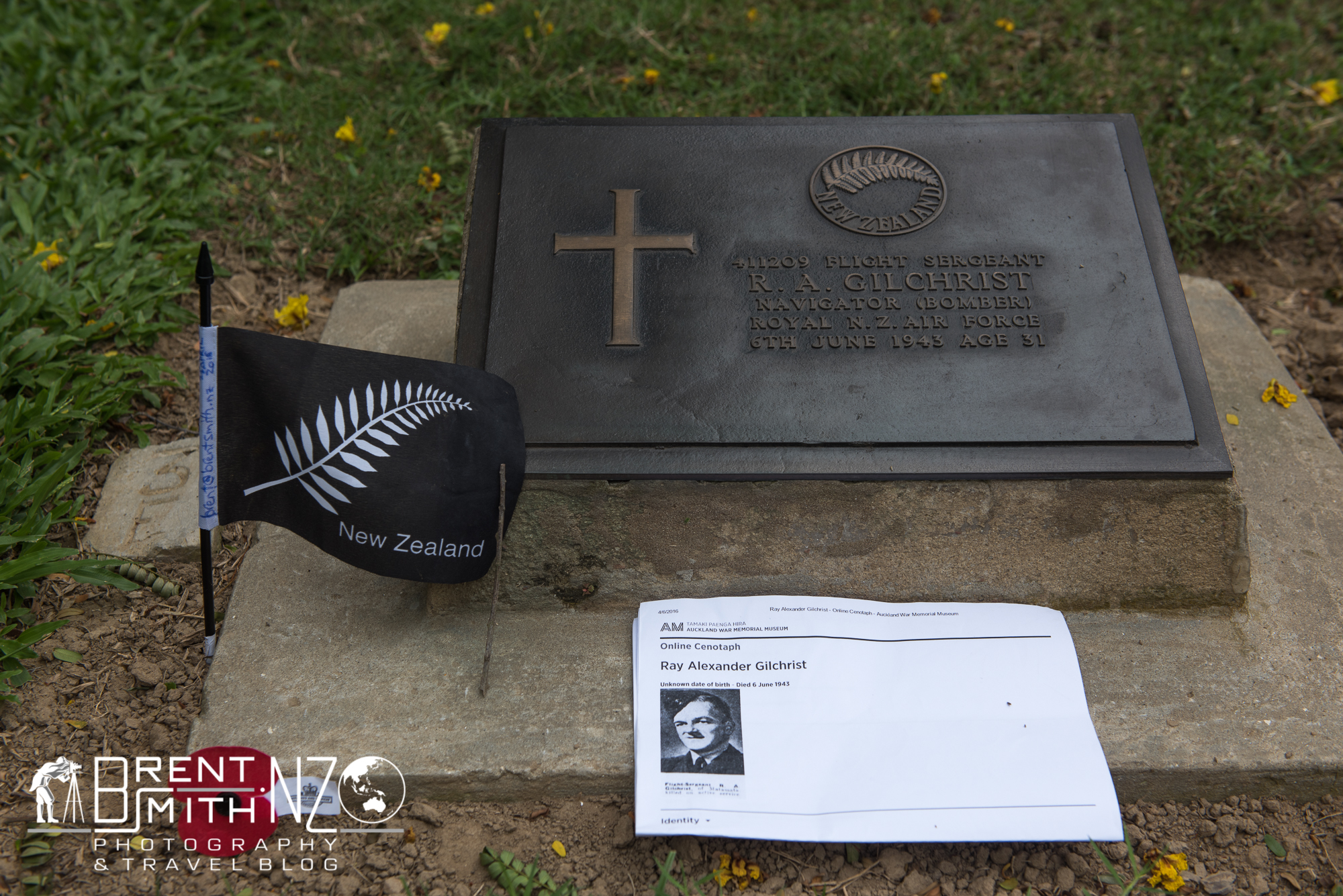 I planted a New Zealand flag beside each grave and a poppy. I took photos of the cemetery and each grave to upload to the war graves website when I get home. The guest book shows I was the 2nd New Zealander to visit since the book was started in 2005.
Surprisingly again there were some Japanese graves out the back – the most common visitors in the guest book were Japanese. But there are only maybe 2 visitors per month including people from Bangladesh.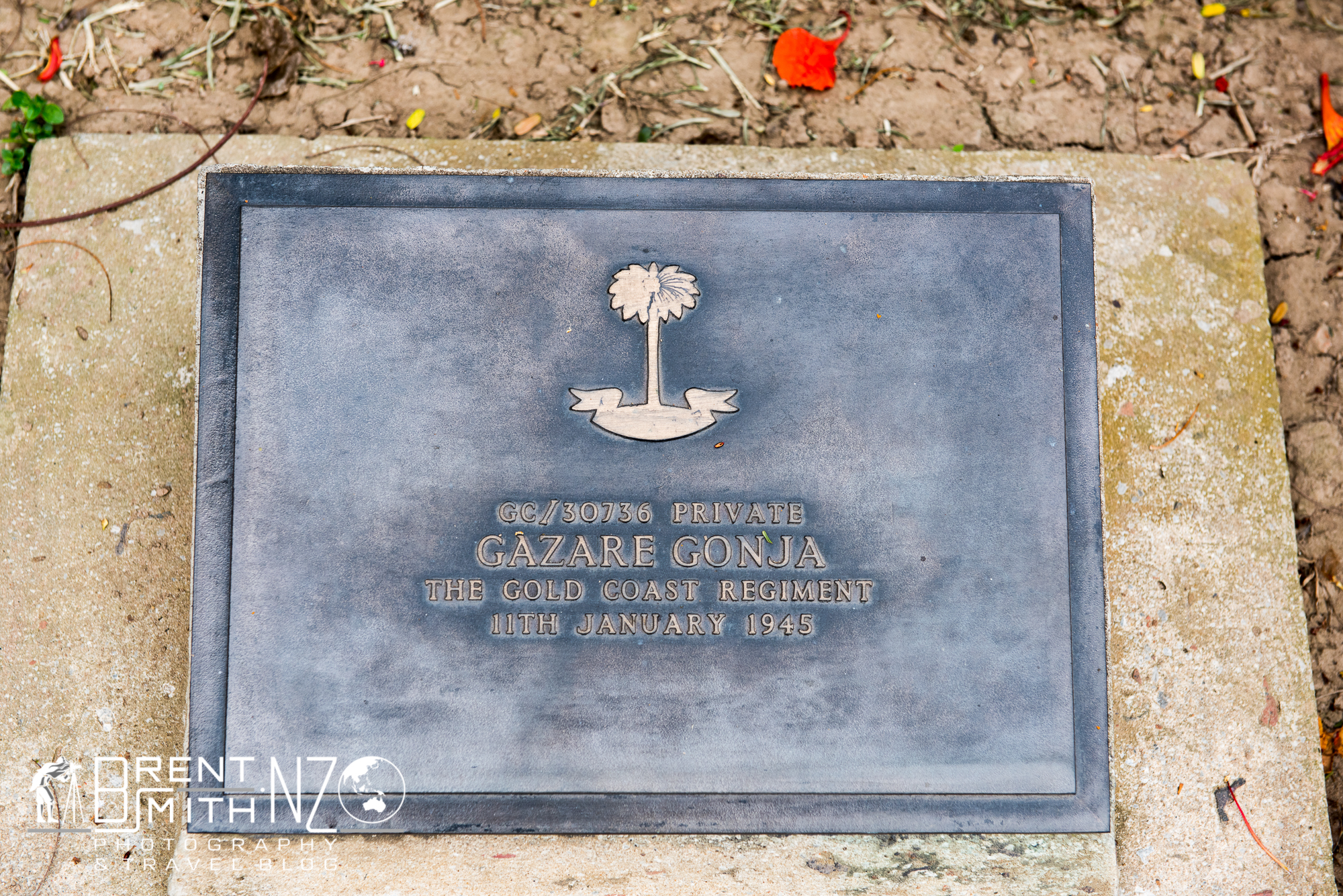 There is also a large part of the cemetery filled with Africans from Sierra Leone, Gambia, Nigeria, and the Gold Coast – soldiers who fought and died in a war they probably never understood a long way removed from an African Village.
At one point Shah-Newas Khan asked me why the Soldiers were buried in Comilla – I thought that was a good question since there never was any fighting anywhere near there. I then noticed that those Kiwis buried there were all listed as having died of wounds. In said to Shah-Newas Khan that there might have been a hospital nearby – to which he said that right next door there is still a military hospital, that has been there for many years, so that would be the answer for sure.
After my tour  I found a bus to Dhaka and left Comilla for good. It is sad that those interred are left in such an inhospitable town.
The bus journey was a scary one – the driver was terrible – instead of gently swerving he would make highly erratic movements and the bus would roll from side to side. I thought it would tip over a couple of times – at one point his ticket collector went flying so I was glad to get off when my GPS showed I was 2 k's from the Hotel I stayed at when last in Dhaka (Hotel 71). I walked 1k in the stinking heat before relenting and paying a rickshaw man $1  to the Hotel.
I managed to get a room and have been ensconced all afternoon updating things and resting. I had intended going to bed early at 8pm as I am tired but it's now 11.15pm. But I am up to date, so it is lights out.