6pm, 2 May, Imphal.
After our previous nights excitement it was amazing to awaken to a beautiful day. The storm had gone, the leaves were being swept away and it was as if it had never happened.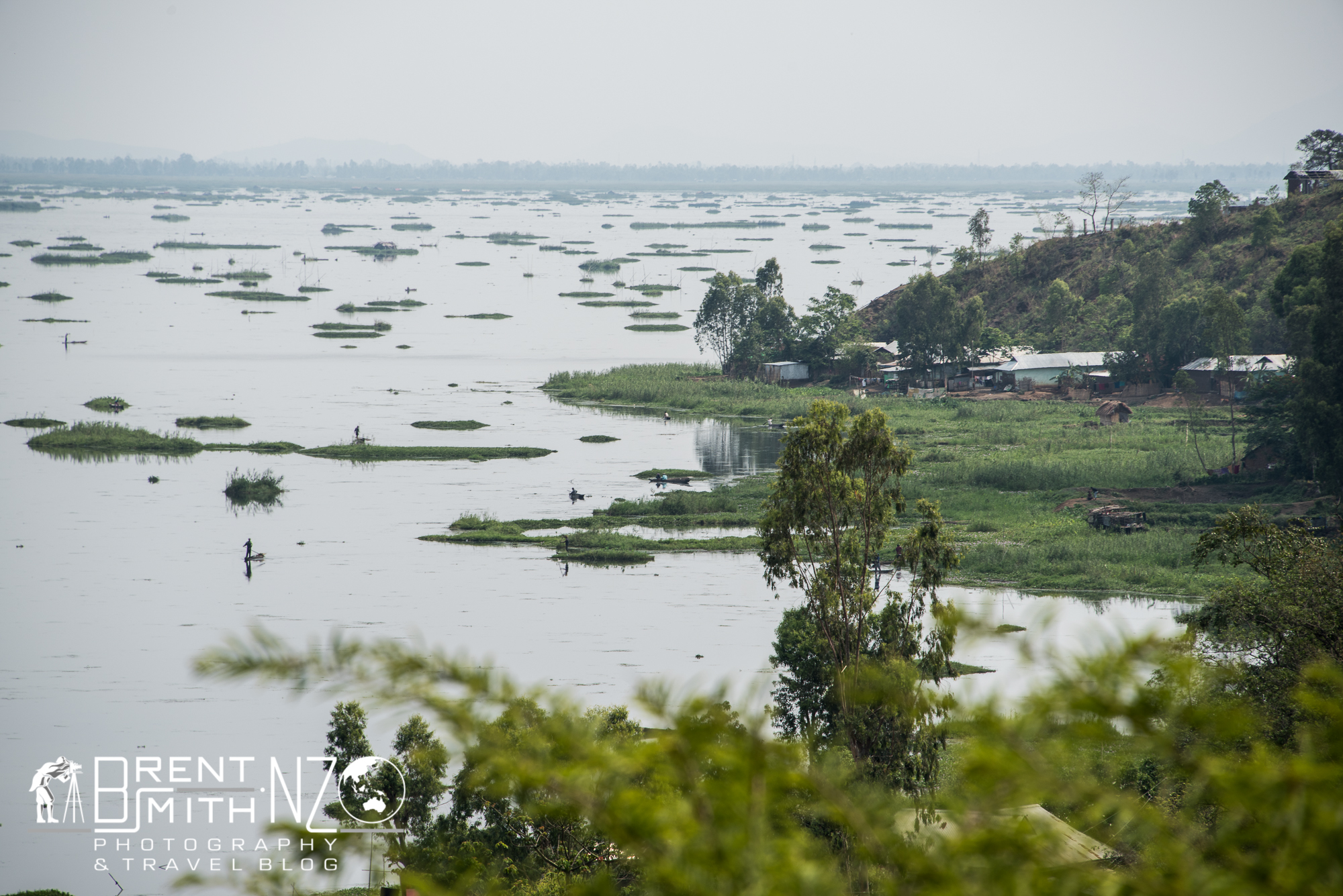 Even the power had come back on. We had breakfast on the terrace beside the restaurant looking down at the village directly below, the now calm serene Lake with the fishermen standing in their dugouts slowly drifting across the Lake in search of small fish. It was all so calm it was an incredible change, truly magical.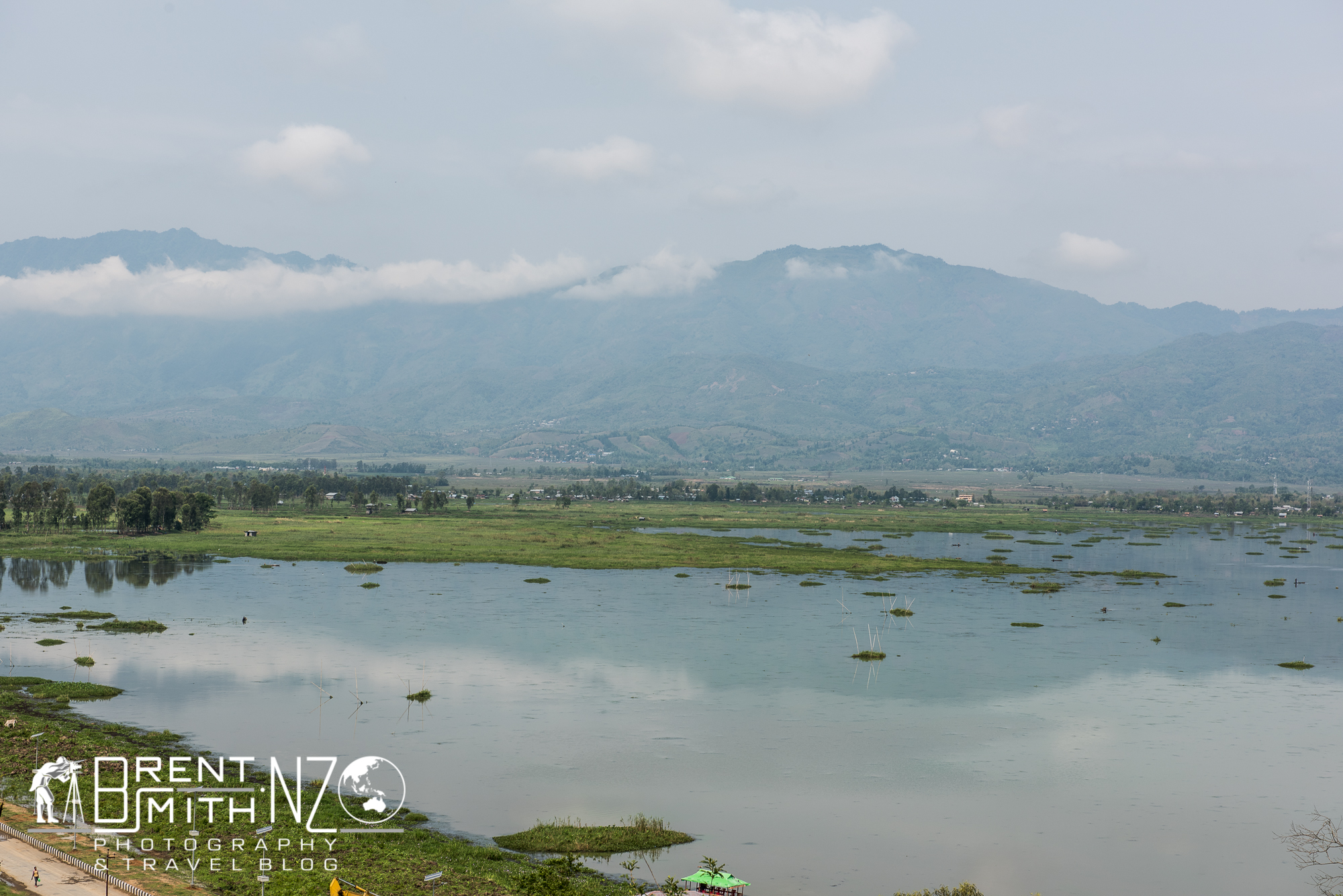 After breakfast we lounged around in our room chatting until 11.15am – in no hurry to get back to oppressive Imphal.
We packed up, walked down the hill past security, the Army base, the women setting up their stalls for the day, and looked for an auto to drive us the 1-1.5ks along the causeway into town. None was to be found so we started to walk. After 100 meters a vehicle came from behind, we stuck out our thumbs, he slowed and we both jumped onto the back bumper holding on to the roof rack as we flew along the bumpy causeway and into the town of Moirang to try and get a bus to Imphal.
We were directed to a very small van type vehicle with no rear or side windows, in we jumped and off we went – the journey of 47ks was $1NZ each. It was great because there was only Vijay and I – we had it all to ourselves in stark contrast to our bus ride the day before – but not for long, all along the way people thrust out their hands, he stopped and they piled in. The most we had was 14 – thirteen inside and one hanging off the back.
It was a great experience, and fun (just as long as you survive).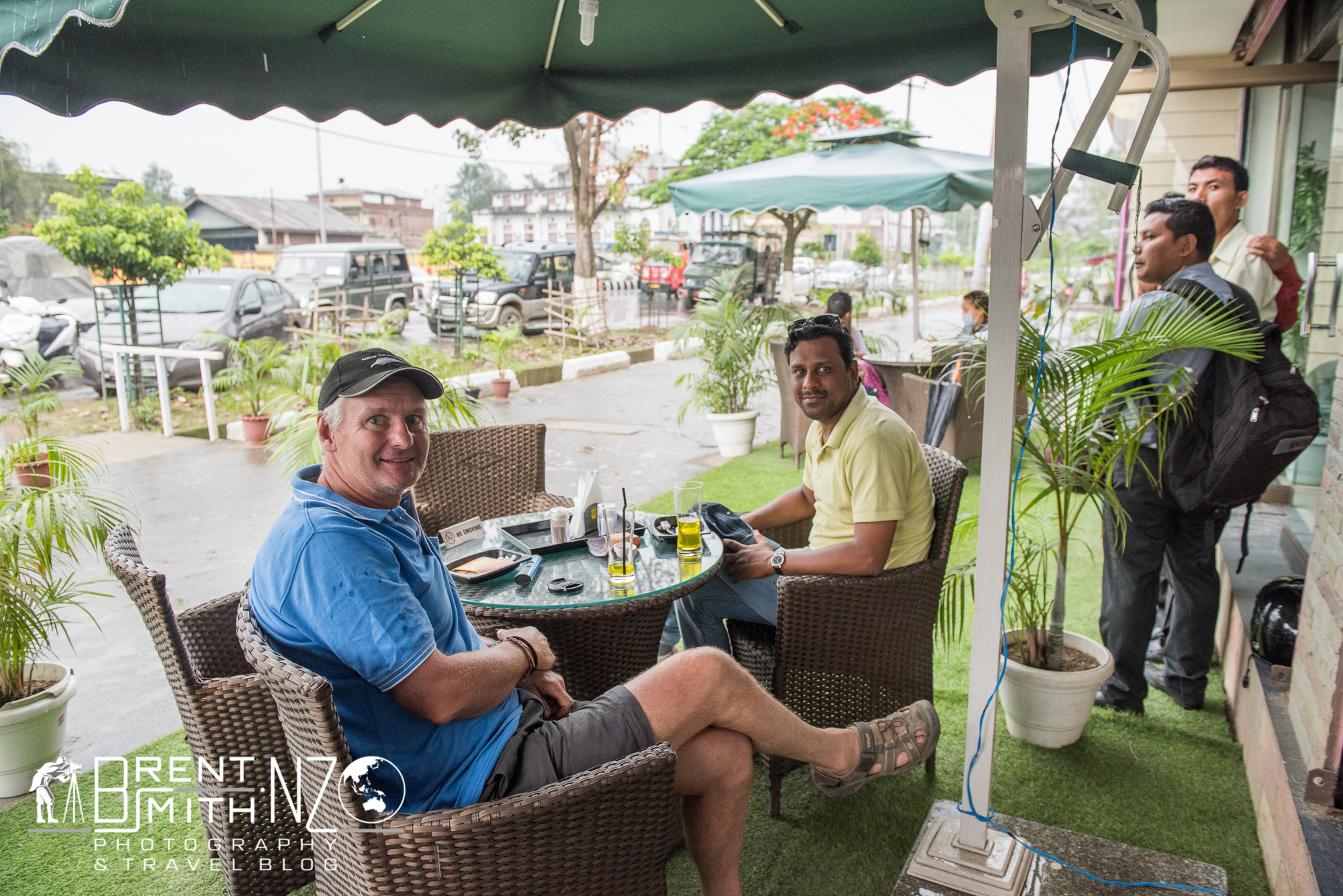 Once back in town we went to our Hotel, dumped our bags and went out for a quick light bite to eat. As we sat outside it started to rain, we finished our chips and pineapple drink, and relaxed watching the people scurrying here and there on foot, bicycle and motorbikes semi oblivious to the rain. I chatted to the guys at the table beside us, and when they left I asked one of them if he could drop us off at our hotel. He was very obliging and was happy to do so. Saved us getting wet – he had the flashest car I had been in for many weeks – a leather seated Honda Accord. He wanted a "selfy" with us once he dropped us off, and after giving us the standard warning about not going out after 6pm he was gone.
The Hotel told us they have prepared a special Manipur meal for us tonight, we are unsure exactly what that will be so are not sure whether to have a sense of anticipation or trepidation about going down for dinner – it will be different to Kiwi food for sure, details coming up in the next blog!!