So although we were told the border into Manipur is shut, luckily for us it turns out that it is the border to the South of Manipur that is shut meaning the side we want to enter is currently open. So we decided to get there while the going was good in case the situation deteriorated and they shut the border on this side also.
We had to be at the bus stop in Kohima at 6am to queue for the opening of the office at 6.30am, to get a ticket for the bus to Imphal which departed at 7.30am. I acted like the confused white man at the counter and asked at the adjacent counter (which had opened earlier to issue tickets to another destination) if they could issue me with a ticket for 3 seats to Imphal – after a short haggle 3 tickets appeared and we were all booked – before the official counter had opened. Three seats booked, one for me, one for Vijay and one for our bags to keep them near to us.
Just before 7.30 our bus which was not terribly bad compared to others I have traveled on lately in Bangladesh arrived and shortly thereafter we left to travel the 147ks to Imphal, a journey that takes up to 6.5 hours in good conditions and god knows how long in bad ones.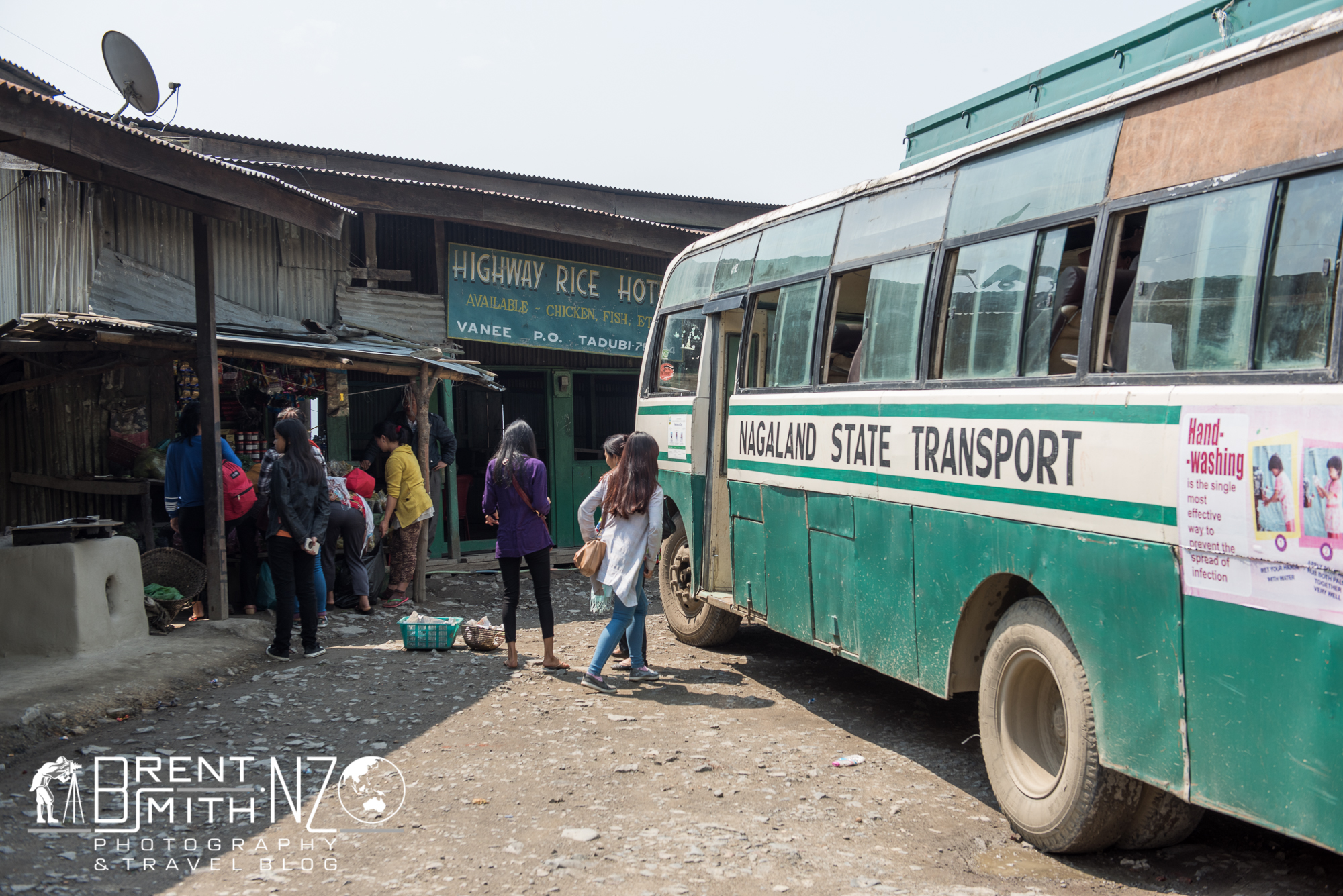 Vijay and I were prepared with drinks and snacks, my quick work on the seats scored us three of the front seats, the bus conductor was next to me on the other seat we hadn't reserved. He babbled away to me, I probably understood quarter of what he said but luckily I have developed the skill of nodding and smiling at the right time so they think I am understanding them.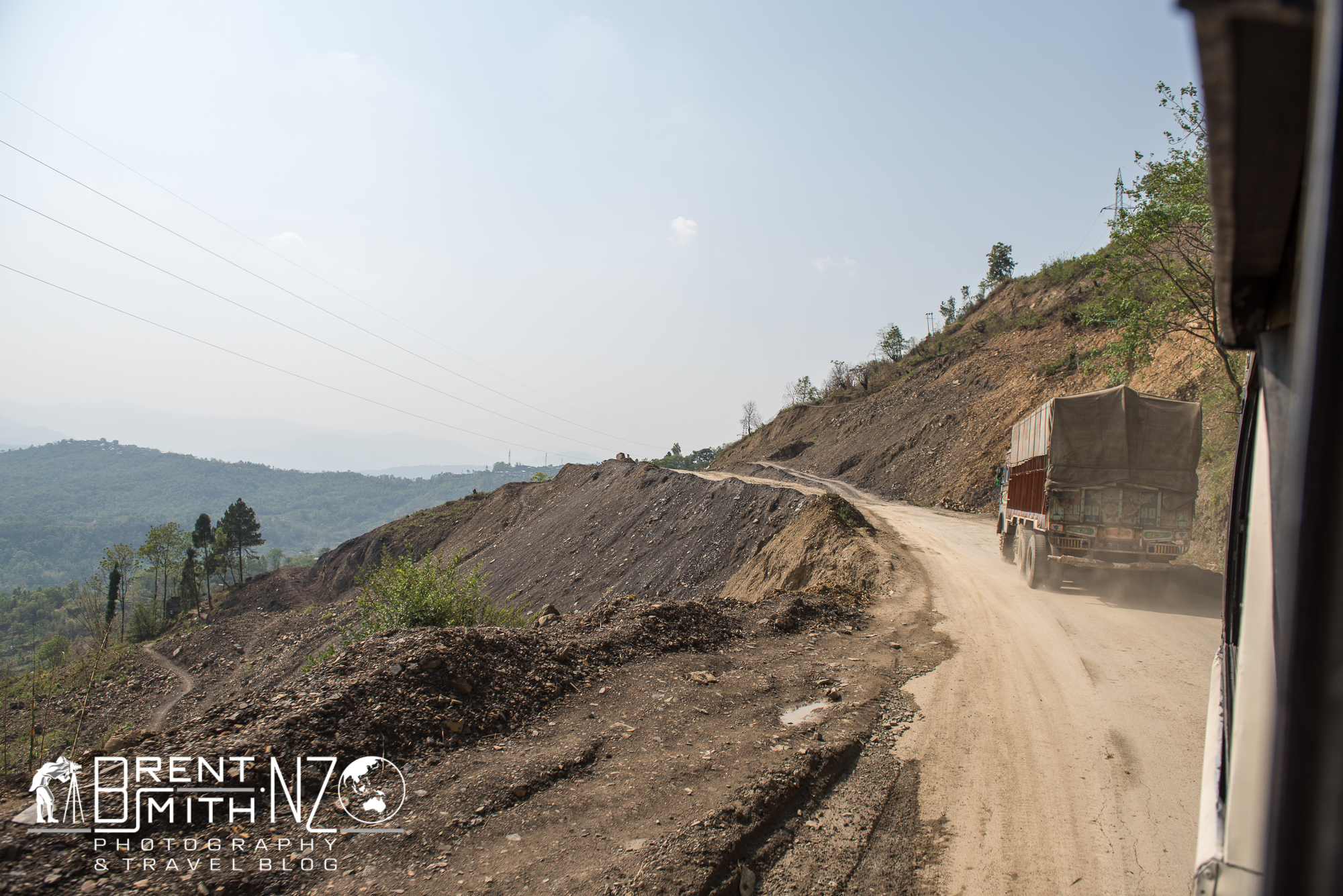 It  seemed strange that it would take 6.5 hours to travel only 147 k's but once we started it became apparent why. The road is non stop corners, mostly tar sealed, often rutted and regularly not sealed.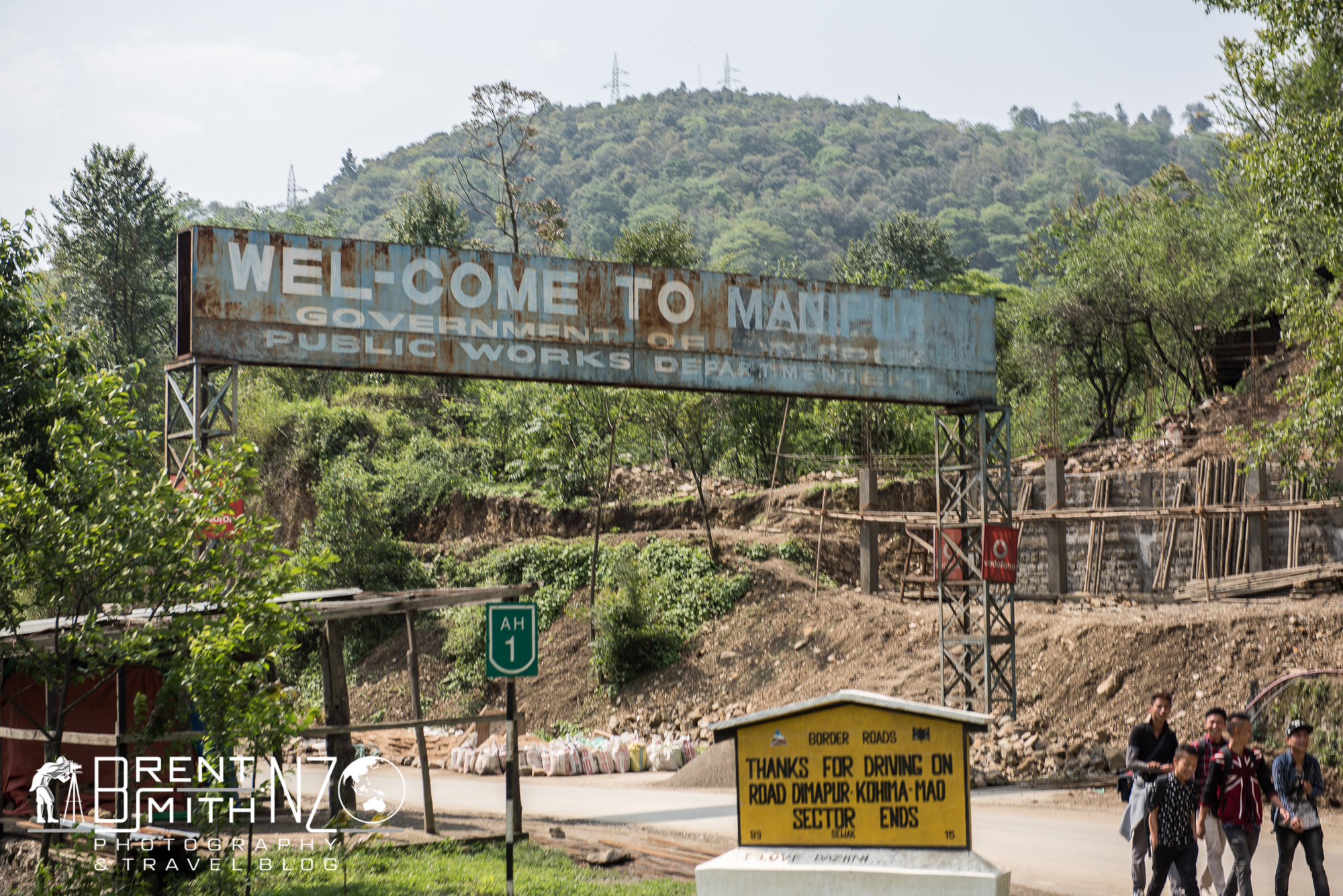 Add to that there was more than one large military convoy consisting of 30+ trucks carrying troops coming towards us, lots of trucks carrying freight and hundreds of heavily armed soldiers guarding the road the whole way.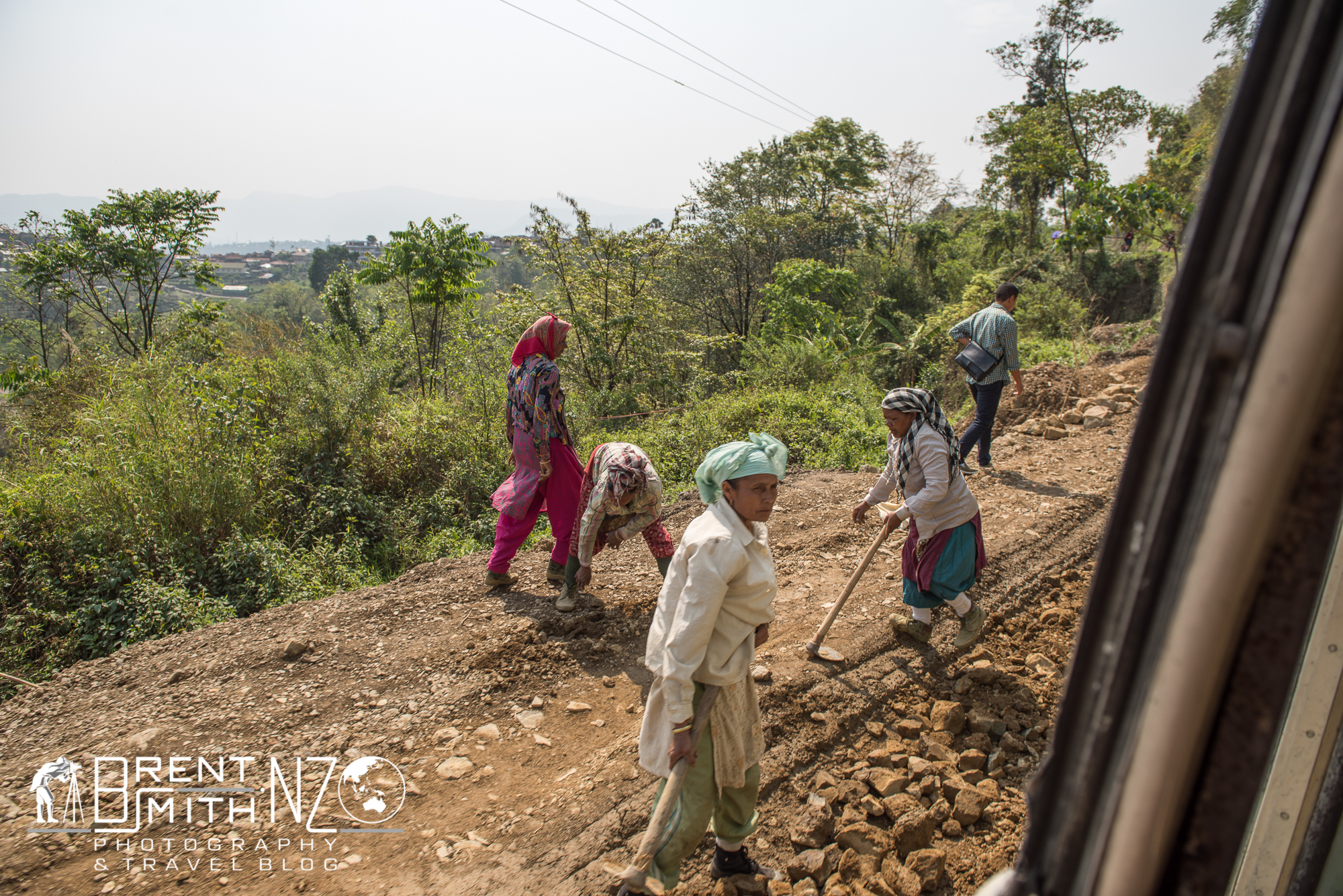 Our Driver was good, at times maybe too quick when I looked down the big drops invariably on my side, but after a couple of stops we found ourselves in Imphal.
The bus stop was a dirt carpark beside a small building. We disembarked and were met by no-one, despite being assured by our previous guide that we would be. Eventually we were met, the new man Yai, apologised – the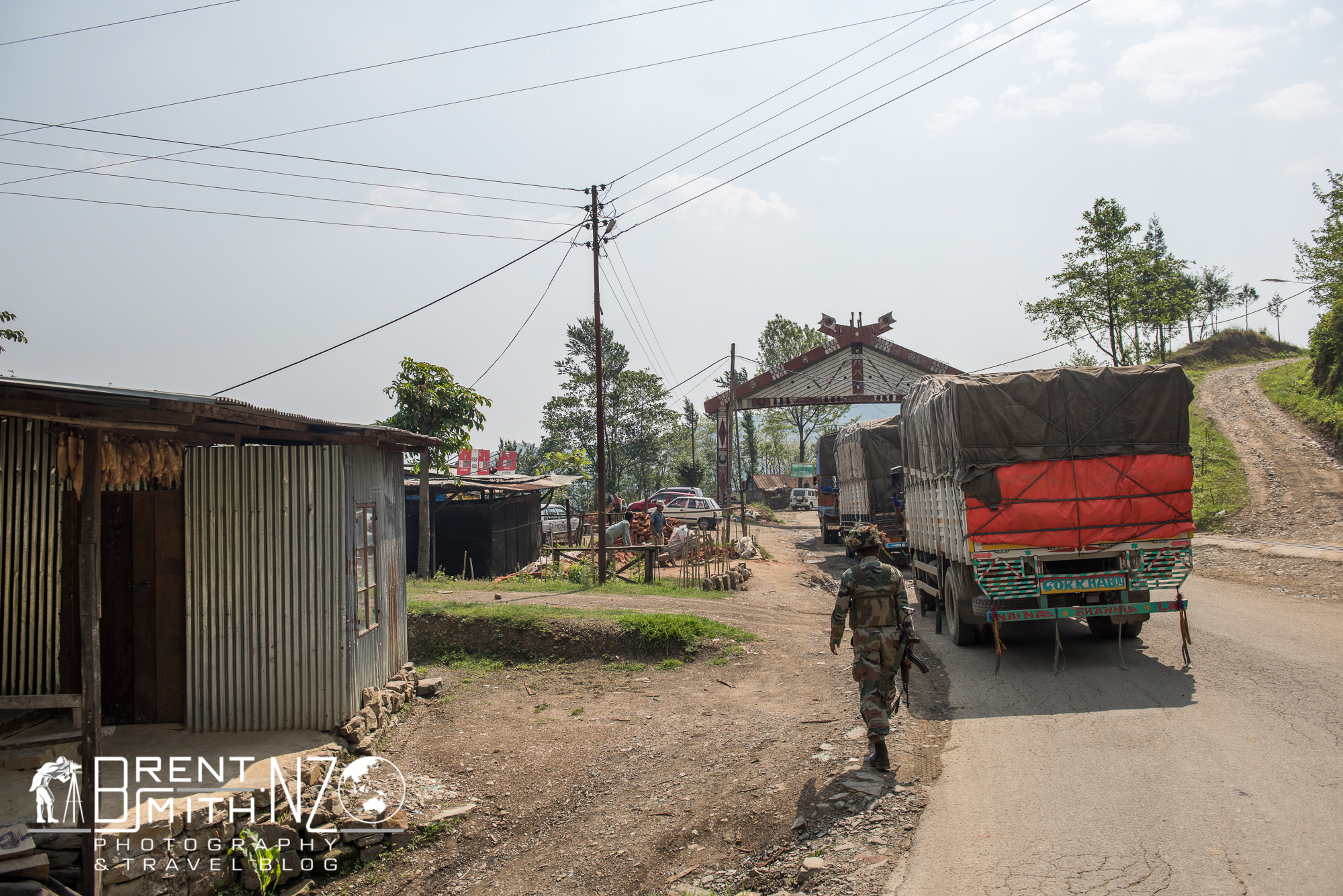 centre of the city was shut down with road blocks so he had difficulty getting to us. Imphal centre was in lockdown due to the problems here. Turns out a local political guy was found dead in a ditch a few days ago and now his supporters want blood – from who I am not sure but they have been blocking roads demanding justice, the army have been called and there is palpable tension in the air.
No deterred Vijay and I found a nice Hotel (turns out with crappy internet), and settled in for a while. Manipur (like Nagaland) is a dry State meaning there is no alcohol. Vijay was keen on a beer so after some enquiries we were told that there was a canteen at the Indian Army, Manipur Rifles Brigade that you could buy beer from. So we wandered there and they were doing a brisk trade in beer (or whiskey if you wanted). Bizarre that alcohol is banned in the whole State, yet the Army can sell it to you – no doubt funding the Generals overseas bank account!! Vijay was happy, so we went back to the Hotel to deposit the beer in the Reception fridge (there wasn't one in our room) then off we headed for a drive to see a cultural show, but despite getting there at 4.15pm it was closed – wehad been told it started at 3pm and would go until 9pm which was clearly not the case. So all we got to see was the dancers heading home before the curfew.
Imphal had a real shutting down for the night feel about it, so we both opted to head back to the Hotel for an early dinner and a relaxing evening. I popped a sleeping pill for the first time in ages and had 9 hours sleep. All good news.