In previous blogs I said "due to some westerners being murdered prior to my going I boarded my flight with equal parts anticipation and trepidation"
Ultimately all aspects of travel in a foreign country, and to a degree even living at home, involve an element of risk and luck. The media focuses on the bad in the world whilst seasoned travelers to a large degree ignore that and look for the good. That is not to say that you should ever intentionally put yourself at risk, but things are often
nowhere near as bad as they might be portrayed.
Bangladesh, for me was a good example. Western media is fixated with every act of violence perpetrated by Muslims, yet there is not the same focus on all the other murders committed daily around the world. Some countries are more lawless than others, that to me is more of a risk than just saying it is a Muslim country therefore I am in peril.
THE PEOPLE
Bangladesh is roughly 90% Muslim, the population is in excess of 170 million and it is a very poor country. Therefore according to logic it should be very dangerous, so how did I find it??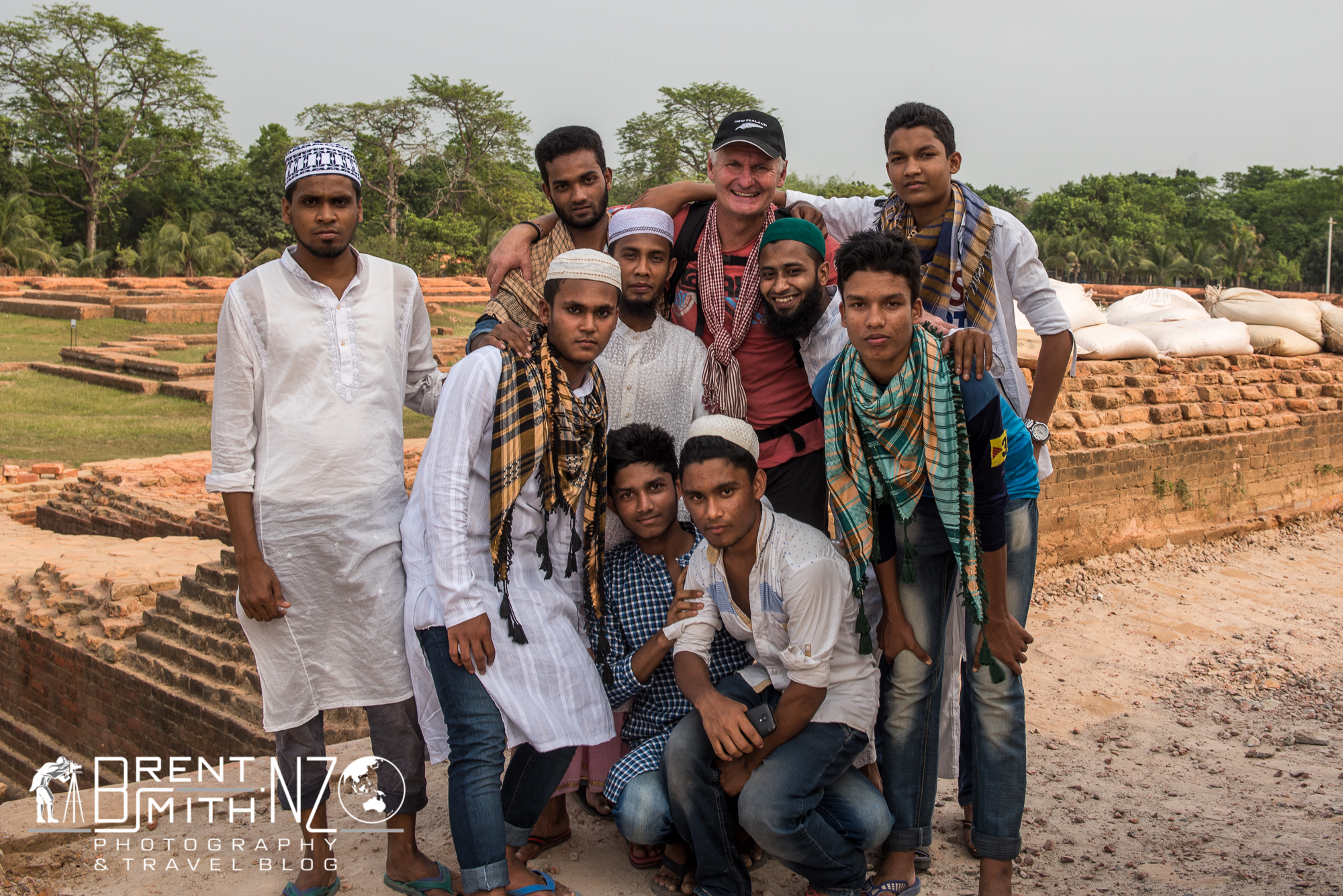 First thing that you notice is how everyone is interested in you, they are not used to Tourists and therefore you become an attraction to them – all the attention you attract can be daunting for some people but I see it positively. I am in their country, taking photos and learning about their culture – I am lucky that I am able to travel to their country, most of them will never leave their home towns let alone see the world. Is it any surprise that when someone different from another part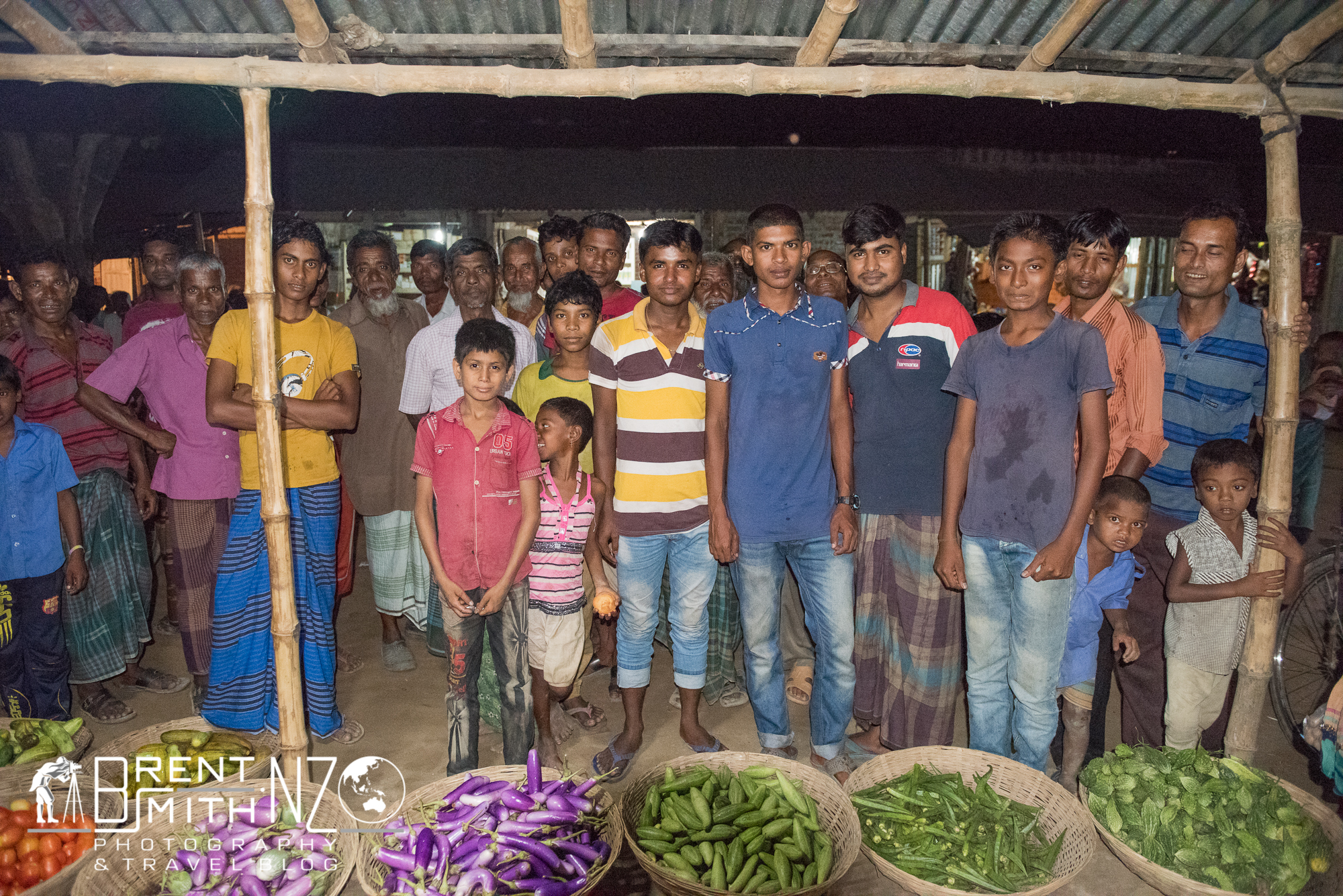 of the world appears before them that they are interested? – no matter how tired or harassed I am I always give time to say hi, answer questions and interact. In some ways I am a tourist attraction that has been delivered to them.
At first I found that people would look at me from afar – their stares were often uncomfortably prolonged, it is not
common for us to be stared at from all directions by a group of people as if we were famous. Eventually someone would pluck up the courage to say "hi" in broken English. When I responded the others that were observing from a distance would all draw near since the ice had been broken and they could see I was friendly and open to chat. Depending on the ability of someone to speak English the conversation would either flow or be very awkward, but the chatting was always friendly.
RELIGION
There were always three initial questions – " where are you from?"," what is your name?" and finally "what religion" The last question was always asked in an inquisitive tone and never as a loaded question with some sinister undertone.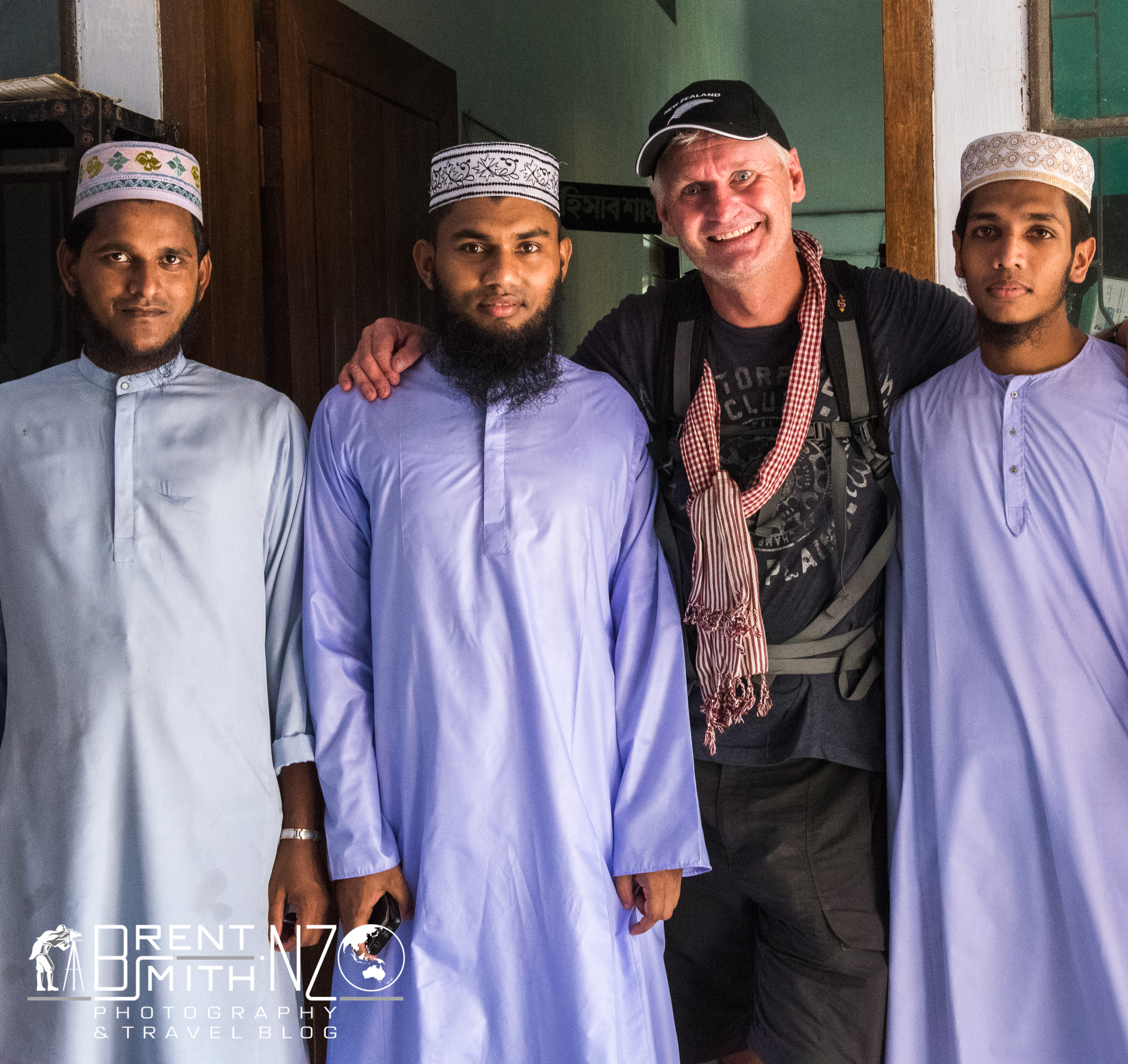 The first two questions I answered simply, but I decided the question about religion needed to be answered slightly more delicately since at first I wasn't sure where my answer might lead me with the audience. My answer would be thus – "in my country we have many religions (then I would always start with) Muslims, Christians, Hindus, Buddhists, Jews and many more" – then I would also say "but in my country there are also lots of people that don't have any religion, anyone can be anything and we all get along" – half of the time this answer would be ok, but the rest of the time I would get a blank look while they processed my PC answer. Then the astute people would see that I had avoided their "what religion am I" question so they would say "yes, but what religion are you"
I then told them that I have no religion, quickly followed up by "I just believe that we should all do the right things and look after everyone no matter what religion they might (or might not) be"
Most people could see this was acceptable, some would find it strange that someone could live without religion which is such an alien concept for them. On a couple of occasions the recipient of my explanation was visibly disturbed that I had no religion – I distinctly remember one man who had been happy and chatty who all of a sudden looked very serious and stepped back from me. It was as if I had instantly developed Ebola and he developed instant disdain for me – it was that obvious. I tried to "friend" him again but he had turned to the dark side so I departed his company promptly.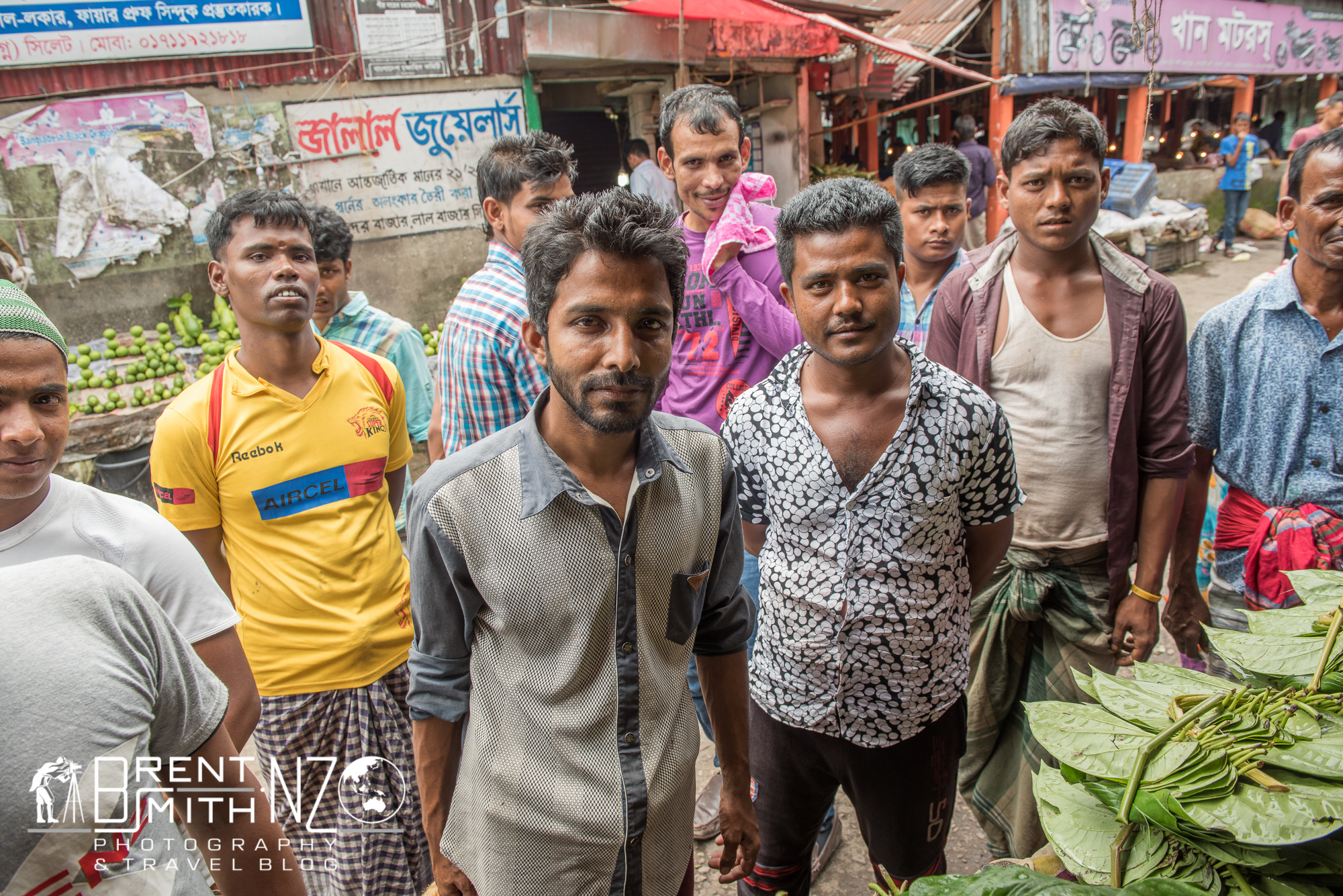 Sometimes conversations got more in depth about religion – whilst I am not religious I have no issue with others that have other views. At no time did I feel that I was being judged for my beliefs (apart from Mr Disturbed in the previous paragraph) and I felt that people were genuinely interested in my thoughts and opinions. I know that the people asking the questions had all been bought up with religion as one of their foundations and whilst I might be happy to have a more in depth discussion with someone in the safety of my own Country I didn't think that a railway platform or sidewalk was necessarily the best or safest venue to debate their religious beliefs.
SAFETY
Because there are many places in Bangladesh with little or no English signage you do become dependent on the locals helping you out. I was very impressed at how complete strangers would look after me. They would help me buy train and bus tickets, walk me to Hotels and even come back to check that all was ok. I see three reasons why they were so helpful – I think that everyone was just genuinely helpful and interested in making the acquaintance of a foreign stranger, secondly I think a couple might have been hoping for a tip, and on a couple of occasions I think they were looking out for my safety.
There had been reports of Westerners being murdered by ISIS prior to my departure, so I was more on the alert as I traveled than normal. If I felt that someone was being unduly inquisitive about my travel intentions I would tell them I was going to a different place than where I was actually going. I intentionally took buses without prior bookings and was always observant of everyone around me. I made good eye contact with everyone I could and tried to befriend everyone to maybe get allies if I ever needed them. I had visited the Police Commissioner in Joypurhat who gave me a t-shirt and cap emblazoned with Joypurhat Police in Bengali. I wore that a few times if I thought the place was a bit dodgy – it definitely got attention – on more than one occasion when a group gathered around I told them I was in Joypurhat training the Police in martial arts and weapons – luckily I never had to put on a demonstration, I would have probably fallen over!!
A University Professor was killed just after I left Rajshahi, and 7 weeks after my trip 20 Westerners were killed by ISIS at the Holey Artisan Bakery in Dhaka, so was I lucky? – life involves right place right time or wrong place wrong time chances. I doubt I was ever in peril – I never felt like it. The worst place I went to was Comilla and there I was shepherded by a young man I met on the train. He escorted me everywhere and checked on me at the horrible Hotel I was staying in – was he genuinely worried or just being nice?? – maybe a combination of both.
I felt that the average Bangladeshi was very nice, caring and genuinely interested in my welfare. As a great example – In Sylhet I went for a walk and ended up heading towards a semi -rural looking area in town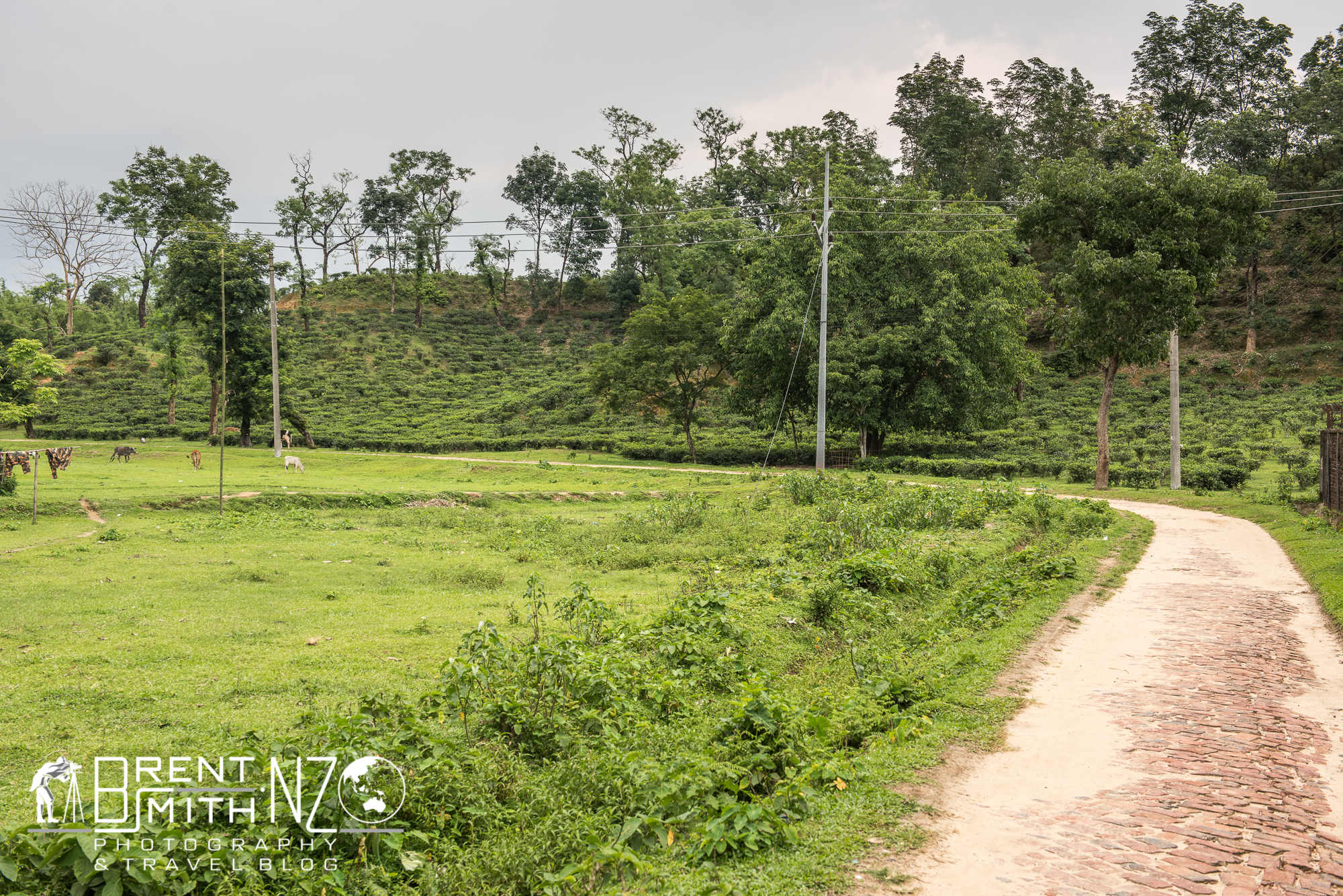 – as I walked along a dirt path a group of young men came towards me – I went on high alert, at the same time a man on a motor bike came down the track past them heading my way. He stopped just past me and called out and started gesturing to the young men – I wondered if I had gone into peril. As the young men got close I deliberately said hi and smiled hoping to pre-empt any potential problem. The young men said that the man on the motor bike had told them it wasn't  a very safe area for me to be in and could they walk me back the way I had come. I hadn't identified any potential danger – it just looked like a nice quiet valley, but clearly they knew more than I. Had I kept walking who knows what could have happened – maybe nothing or maybe something, but either way I followed my new escorts who took me through a side gate into a run down fair ground where I looked around and headed back to my Hotel. Was it good luck that the young men took me from potential danger?? – or was the danger over stated?? – or was there no danger at all?? I will never know but the episode points out what was a common theme for me on my trip – complete strangers were looking out for me, and helping me spontaneously.
Life has no guarantees and good news doesn't sell newspapers. You could be mugged or worse at home or abroad. I felt safer in Bangladesh than I have in some other Countries – but I accept that won't provide comfort to everyone. Some people easily travel to Afghanistan, other feel uncomfortable in France – we are all different.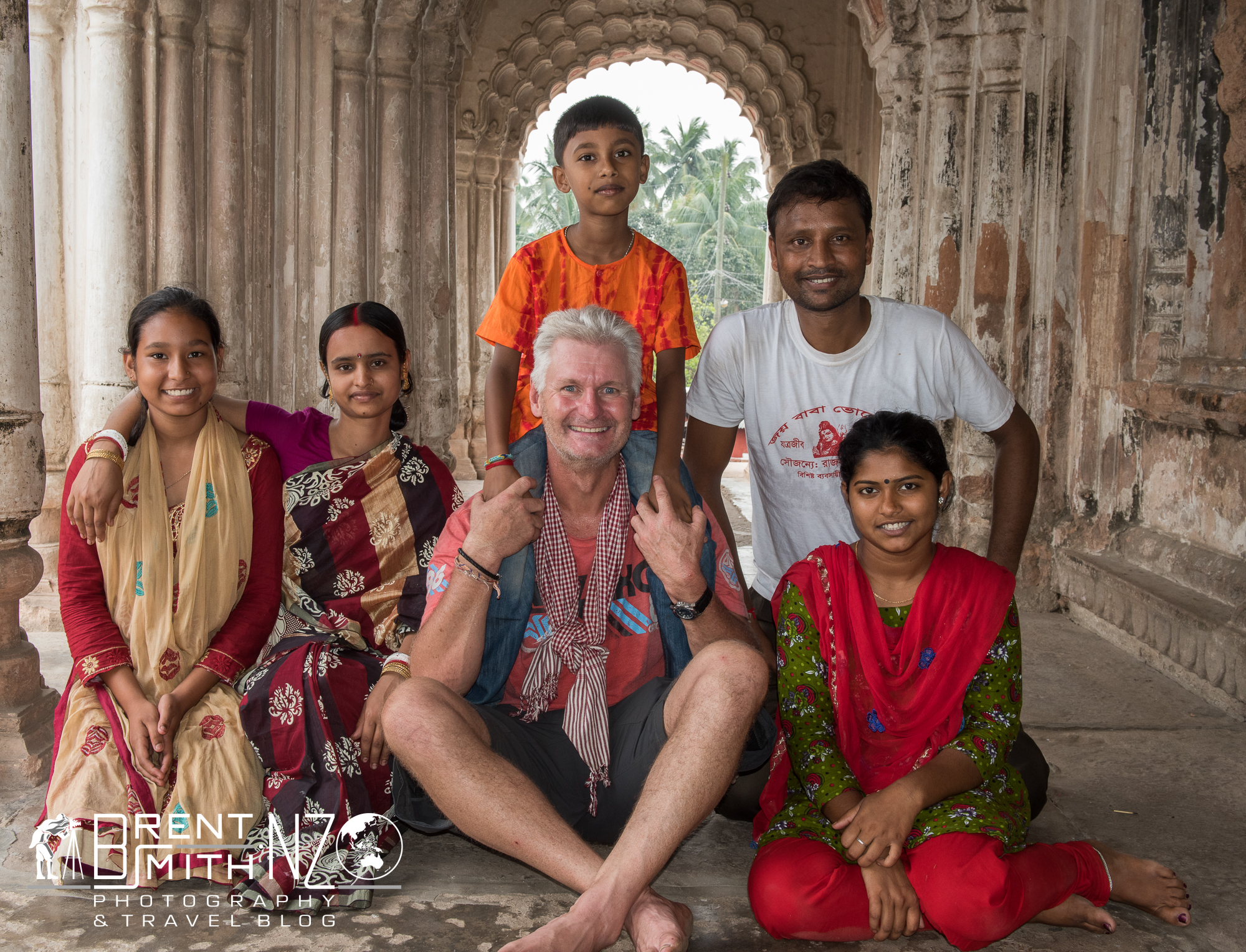 I found Bangladesh very interesting, I particularly loved the Buriganga River action in Dhaka, my wonderful time in Joypurhat including my overnight with the local Villagers, and the travel. Bangladesh is mainly flat and it doesn't have attractions on the scale of India or Cambodia – but if you are looking for an intrepid destination, where the people are truly friendly and where you will be of as much interest to the locals as they are to you, then I highly recommend Bangladesh.