After travelling pretty much non-stop for the last couple of weeks I decided it was time to put my feet up and have a lazy half day to recuperate before my next exciting part of my journey to the very north east of India – Nagaland and Manipur.
I decided that I would go to a couple of places that I had spied on google earth not too far from where I was staying. First stop was a park a couple of k's from the Hotel called Suhrawardi Udyan – I saw that at one end there burned an eternal flame – normally this is to pay homage either to killed Soldiers or Civilians.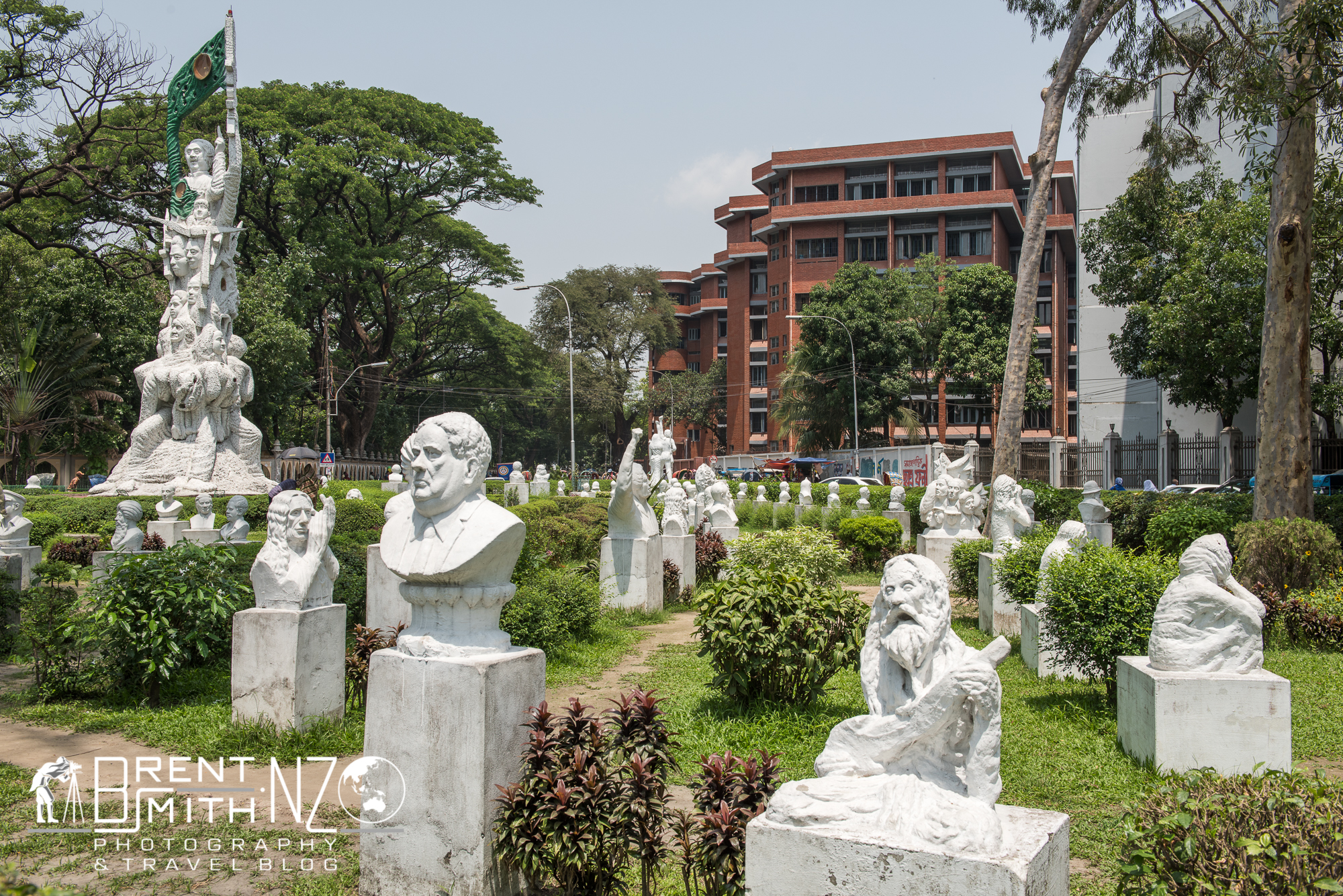 It was a super hot day as I made my way there – on the way I saw a park near the university which had maybe 150 different white statues of famous people – a lot (but not all) were of Bengali origin, but there were plenty of others also – I looked but couldn't see my one there!?!?!
From there I thought that the park was just across the road – but it turned out this was the wrong park – close but not correct – the correct park lay another couple of hundred meters down the road which I made my way to leaving a trail of sweat behind me.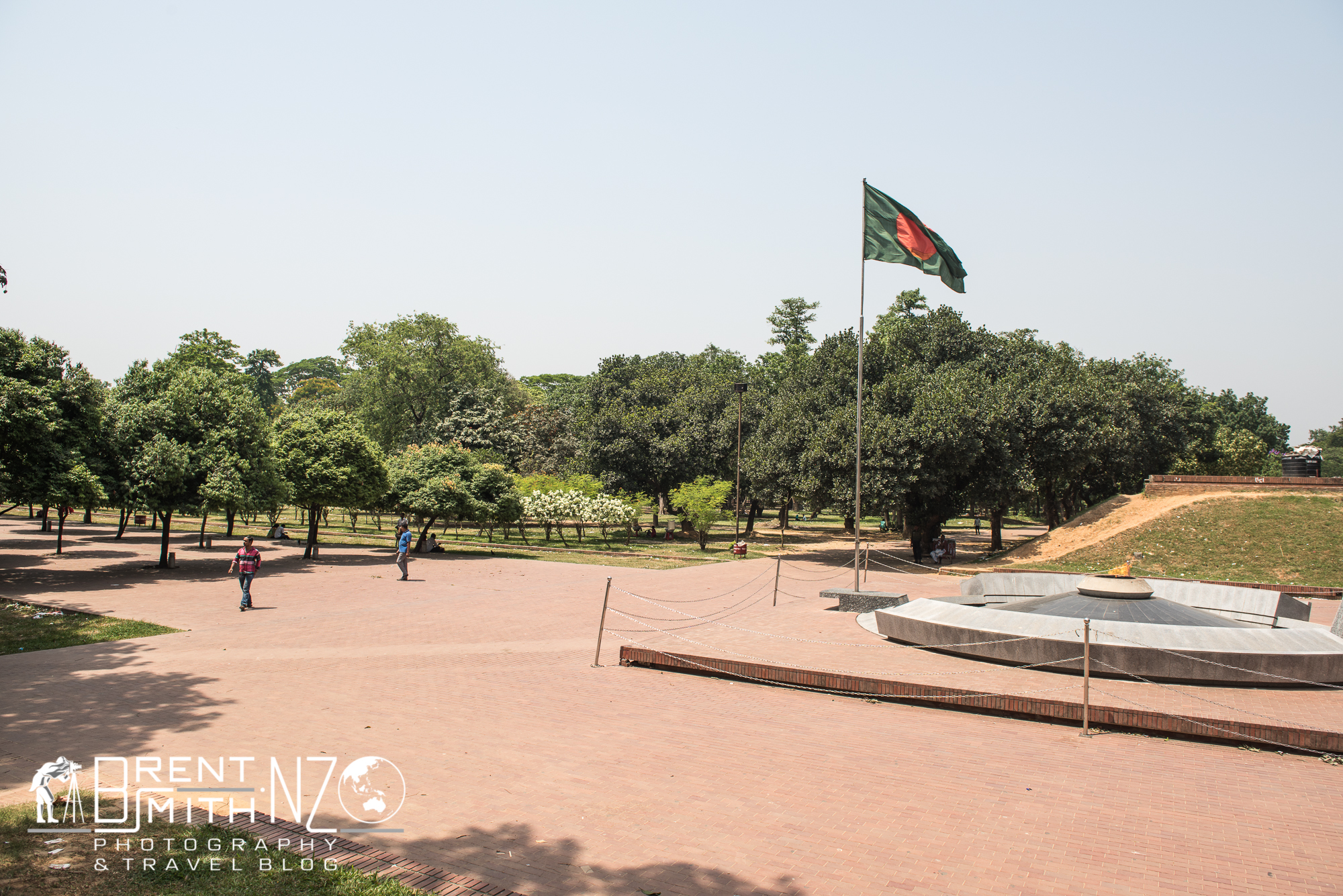 Upon finding the correct park I made my way to the eternal flame which I could see burning at the far end. Whilst it was an eternal flame it was somewhat disappointing – there was absolutely nothing there to tell you anything about what it was commemorating, and I couldn't find anyone to speak English, so I left for destination 2 none the wiser.
My next place I wanted to visit was Kawran Bazaar – quite a large market in what is now the Financial District, it was quite bizarre to find a Bazaar in among taller modern buildings, it has been there for a long time, but I imagine it's days are numbered as it gets squeezed out by the surrounding developments.
On the way there I was befriended by a young guy who was studying Anthropology, he knew the way and happily took me there. It was another couple of k's and it was approx 40 degrees, I was leaking badly in the heat out of every pore and more.
Once at the market it wasn't any different to other markets I had been to except it was unbearably hot inside, so after a quick look around I decided to bail and head back to the Hotel.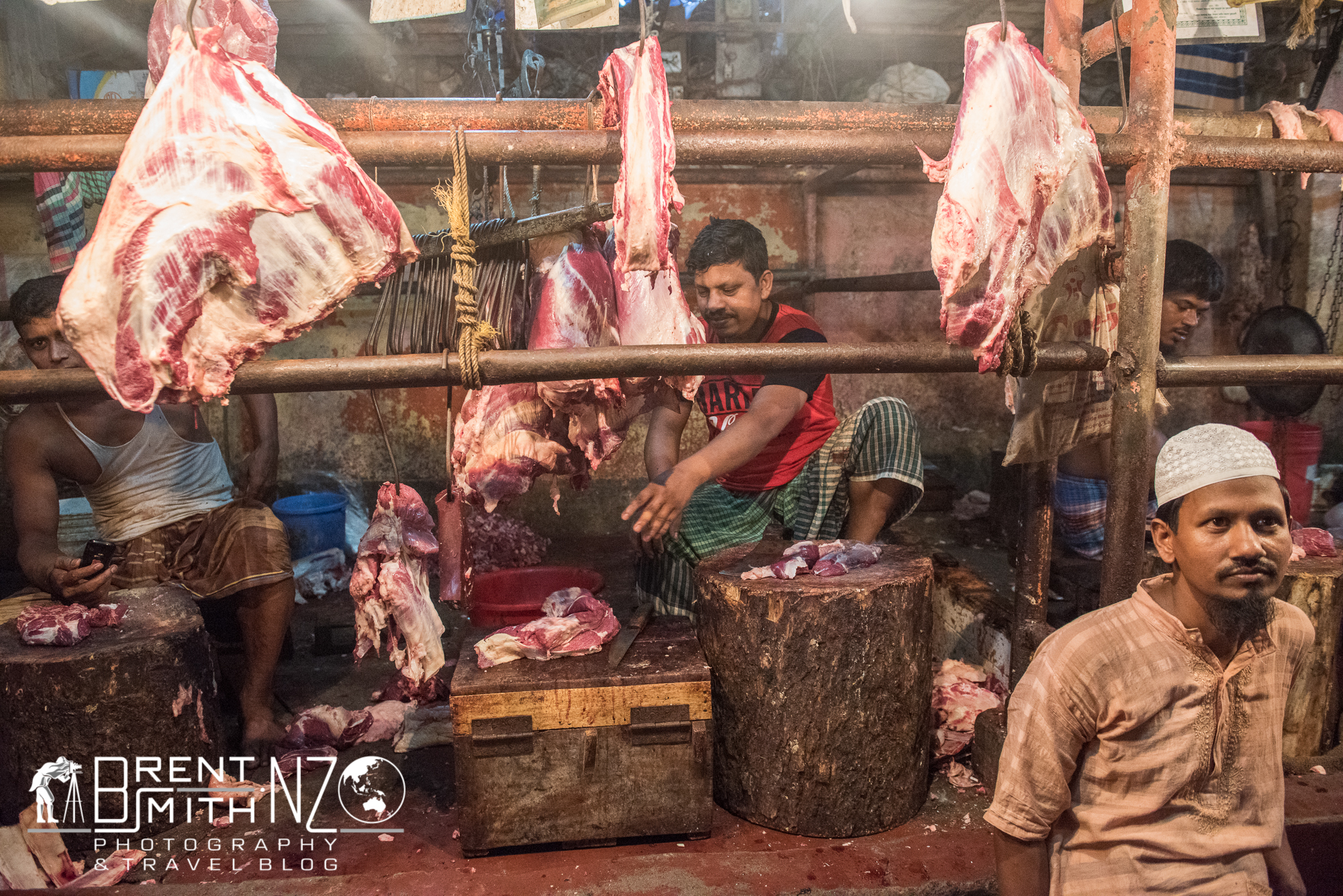 Once there I put my feet up, rested, cooled down and organised a ride to the airport at 5.30am next morning. I had a chicken dish for dinner that turned out to be a bone dish with some rare bits of chicken included.
I then hit the sack hoping for a goods night sleep but as is often the case only had a crappy sleep – I was in a deep sleep when I woke up (for no reason), thinking it must be about 5am, but alas I had only been asleep for 30 minutes. That was pretty much the pattern for the night, so when 5.30am rolled around and I needed to head to the airport I was pretty tired.
From there my day evolved into India 1, which will be the first report of my excursion into remote India after meeting a friend (Vijay from Delhi) in Kolkata first.